The CW is shaking everything up. Supernatural is moving to Fridays, and the super-spoilery sixth season description has been released. Smallville plans a big blow-out ending, and the new spy show Nikita will kick ass on Thursdays.
Nikita
CW's new line-up is relying pretty heavily old shows on their last legs, except for the secret agent series Nikita — and yes, it is based on La Femme Nikita. But this time she's being played by Maggie Q, who you may remember from Mission: Impossible III, in the red dress and the fast car. The show will air at 9 PM on Thursdays following the Vampire Diaries. Here's the first clip:
And here's the official synopsis, which sounds a bit like the Bionic Woman reboot crossed with Alias:
NIKITA

When she was a deeply troubled teenager, Nikita was rescued from death row by a secret U.S. agency known only as Division, who faked her execution and told her she was being given a second chance to start a new life and serve her country. What they didn't tell her was that she was being trained as a spy and assassin. Ultimately, Nikita was betrayed and her dreams shattered by the only people she thought she could trust. Now, after three years in hiding, Nikita is seeking retribution and making it clear to her former bosses that she will stop at nothing to expose and destroy their covert operation. For the time being, however, Division continues to recruit and train other young people, erasing all evidence of their former lives and turning them into cold and efficient killers. One of these new recruits, Alex, is just beginning to understand what lies ahead for her and why the legendary Nikita made the desperate decision to run.

The series stars Maggie Q as Nikita, Lyndsy Fonseca as Alex, Shane West as Michael, Aaron Stanford as Birkhoff, Ashton Holmes as Thom, Tiffany Hines as Jaden, with Melinda Clarke as Amanda and Xander Berkeley as Percy. NIKITA is from Warner Bros. Television in association with Wonderland Sound and Vision, with executive producers Craig Silverstein ("Bones," "K-Ville"), Danny Cannon ("CSI: Crime Scene Investigation," "Chuck"), McG (SUPERNATURAL, "Chuck," "The O.C.," "Charlie's Angels"), and Peter Johnson (SUPERNATURAL, "Chuck"). The pilot was directed by Danny Cannon.
The Vampire Dairies
Not much news here, just a long and spoiler-filled synopsis. Looks like CW is trying to piggy-back Nikita on VD's success.
The Vampire Dairies

Returning for its second season, THE VAMPIRE DIARIES is the story of two vampire brothers obsessed with the same beautiful girl, and battling to control the fate of an entire town. During season one, Stefan and Damon Salvatore returned to their hometown of Mystic Falls, Virginia, for very different reasons − Stefan was determined to get to know Elena Gilbert, who bears a striking resemblance to Katherine Pierce, the beautiful but ruthless vampire the brothers knew and loved in 1864, while Damon was intent on releasing Katherine from the tomb where he believed she was trapped by a witch's spell all those years ago. At the end of season one, Elena's uncle set a plan in motion that brought the Founder's Day celebration to an end amid chaos, destruction and death, and saw the return of the vengeful Katherine Pierce. Next season, the appearance of the villainous Katherine in Mystic Falls throws a wrench into the love triangle between Stefan, Elena and Damon, and the other residents of Mystic Falls must choose sides as they fall victim to a new breed of danger. New and unexpected friendships will be forged, allies will become enemies, and hearts will be broken. Stefan and Damon will be forced to face a villain more evil and diabolical than they ever believed possible. And they'll take their shirts off. Frequently.

The series stars Nina Dobrev as Elena Gilbert, Paul Wesley as Stefan Salvatore, Ian Somerhalder as Damon Salvatore, Steven R. McQueen as Jeremy Gilbert, Sara Canning as Jenna Sommers, Katerina Graham as Bonnie Bennett, Candice Accola as Caroline Forbes, Zach Roerig as Matt Donovan, Michael Trevino as Tyler Lockwood and Matt Davis as Alaric Saltzman. Based on the series of books by L. J. Smith, THE VAMPIRE DIARIES is from Bonanza Productions Inc., Outerbanks Entertainment and Alloy Entertainment in association with Warner Bros. Television and CBS Television Studios with executive producers Kevin Williamson ("Scream," "Dawson's Creek"), Julie Plec ("Kyle XY," "Wasteland"), Leslie Morgenstein (GOSSIP GIRL, "Private") and Bob Levy (GOSSIP GIRL, "Privileged").
G/O Media may get a commission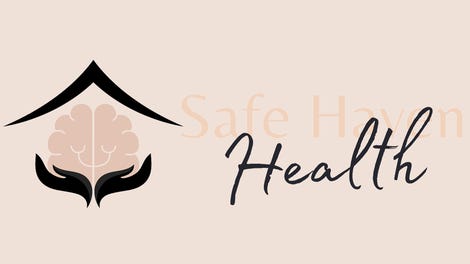 Addiction counseling
Safe Haven Health
Smallville
This is it — the final season of Smallville, after a mere nine seasons. The big news for the superhero series, besides that this would be the end was that Allison Mack, who plays Chloe, wouldn't be around much for the last season. Popwrap asked Tom Welling about this but he reassured fans that, "Allison will be back! Just in a more limited capacity. Don't worry, Chloe will be a part of season 10." Ah well, we can dream can't we? Welling also teased that this might be the season he puts on the tights, even though Smallville has always had a strict no-spandex Superman policy.
Here's the last season's synopsis:
Smallville

Entering its explosive tenth and final season, SMALLVILE culminates in the epic rise of the world's ultimate hero – Superman. Finally working alongside the intrepid Lois Lane at the Daily Planet, Clark Kent had accepted his destiny as the guardian of Metropolis when General Zod arrived, challenging Clark's authority and power. Just when the romance between Clark and Lois began to bloom, Clark was called into duty by the legendary Justice Society and his own burgeoning league of heroes to fight the gathering dark forces. As season nine drew to a close, Clark sacrificed himself to save the world from Zod. Season ten promises the classic reuniting of the timeless romance between Clark and Lois, and brings Clark face-to-face with his destiny as he overcomes his final trials and forges the iconic identity that will be known for all time.

The series stars Tom Welling as Clark Kent, Erica Durance as Lois Lane, Justin Hartley as Oliver Queen and Cassidy Freeman as Tess Mercer. SMALLVILE was developed for television by Alfred Gough & Miles Millar ("Shanghai Noon," "The Mummy: Tomb of the Dragon Emperor"), based on the DC Comics characters. Kelly Souders & Brian Peterson serve as executive producers, along with James Marshall, Mike Tollin, Brian Robbins, Joe Davola and Tom Welling. The series is produced by Tollin/Robbins Productions, Millar/Gough Ink and Warner Bros. Television. SUPERMAN was created by Jerry Siegel and Joe Shuster.
Supernatural
We're not terribly thrilled that Supernatural has been banished to the 9 PM slot on Fridays following Smallville. It's an awfully risky place to put a show, and now that the apocalypse is over, the Winchesters are going to need all the help they can get. Check out this massively spoilery Supernatural season 6 synopsis.
Supernatural

Returning for its sixth season, this haunting series follows Sam and Dean Winchester, two brothers bound by tragedy and blood to their dangerous, other-worldly mission. This past season, Dean and Sam faced their toughest foe yet: the Devil himself. As the Apocalypse raged on around them, the brothers, aided only by a dwindling band of fellow hunters and rebel angel Castiel, sought a way to stop Lucifer and save the planet. Ultimately, they discovered a way to force Lucifer back into Hell and end the Apocalypse – but at tremendous cost: Sam's life. Season six will be a season of mystery and shadow. Heaven and Hell have been left in complete disarray since the apocalyptic events of season five. And now, monsters, angels and demons roam across a lawless and chaotic landscape. And so Dean Winchester, who has retired from hunting and sworn never to return, finds himself being pulled back into his old life – pulled back by none other than Sam Winchester, who has escaped from Hell. The two reunite to beat back the rising tide of creatures and demon-spawn, but they quickly realize that neither are who they used to be, their relationship isn't what it used to be, and that nothing is what it seems.

The series stars Jared Padalecki as Sam Winchester, Jensen Ackles as Dean Winchester and Misha Collins as Castiel. SUPERNATURAL is from Warner Bros. Television in association with Wonderland Sound and Vision, with executive producers McG (NIKITA, "Charlie's Angels," "The O.C."), Eric Kripke ("Boogeyman"), Robert Singer ("Midnight Caller"), Sera Gamble, Ben Edlund and Phil Sgriccia.
It's kind of like the first ever episode flip flopped right? I hope Sam came back with some more self confidence. Dean you're perfect never change, although I don't know how much longer fans are going to take of the Winchester brothers squabbling and trust issues.