FontBook, the veritable bible for typography addicts and design nerds everywhere, recently updated its iOS app to support the iPhone. You'll never be caught without an encyclopedic knowledge of typography ever again.
What does it do?
FontBook is a near-comprehensive reference tool for exploring fonts and in any subclass you could hope for. With FontBook 3.0, we see, among other features, the addition of list views, an option to write your own sample text, and the ability to use search filters. Upon first opening the app, you're prompted to explore based on class, designer, year, foundry, or usage, each one breaking down into a nicely laid out tree of subcategories. Additionally, you can search for specific fonts if you already know what you're looking for.
Why do we like it?
Admittedly, this app is going to be most useful in design and other occupations that deal with typography on a daily basis, but in no way is this strictly for the pros. Anyone with even a passing interest in typography or design will have fun browsing through the various filters and subcategories. As you'd expect from an app directed at people with an eye for style, FontBook comes baring a beautiful, clean interface that manages to offer tons of information without ever feeling cluttered. And for information that used to cost $99 in physical book form, this is a steal.
G/O Media may get a commission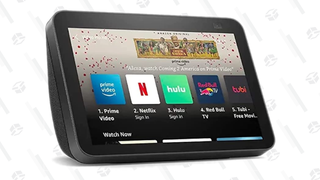 FontBook
Download this app for:
The Best:
Favorites list
The Worst:
Takes up considerable space