Welcome to the Gaming Shelf, io9's roundup of tabletop gaming news, releases, updates, and interesting crowdfunding campaigns—focusing on sci-fi and fantasy games...for the most part. Let's dive into the latest roleplaying games—involving samurai warriors and alien cruise ships—as well as some fascinating crowdfunding campaigns. Just in time for the upcoming holidays!
---
News and Releases
Galactic Scoundrels
Everyone loves a scoundrel; being morally gray is always more intriguing than just being the hero. As shared by The Gaming Gang, Little Rock Games' new Galactic Scoundrels puts up to five players into a space western setting where lying, cheating, and underhanded tactics are all encouraged. Each round, players gamble to win a job, but the victor then has to not only work to complete it, but also deal with the losers who are actively trying to sabotage their success, and drain their coffers. When it arrives in January, it sounds like it could destroy more friendships than Monopoly has.
---


G/O Media may get a commission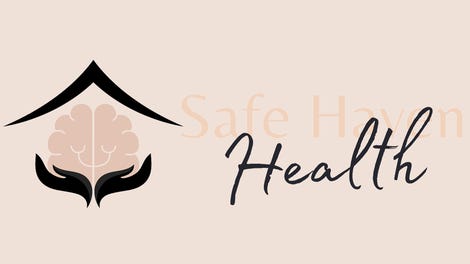 Addiction counseling
Safe Haven Health
Legends of the Five Rings 5th Edition Rulebook

Fantasy Flight Games has released the core rulebook for the fifth edition of the Legends of the Five Rings roleplaying game. Players take on the role of samurai in the fictional world of Rokugan, similar to feudal Japan. For anyone who isn't familiar with the world of Legends of the Five Rings and wants to test it out before creating their own stories in that saga, there is also a Beginners Game that includes character folios and an adventure book.
---
Ganymede
Ganymede, a tableau-building game about corporations and space colonization, garnered a lot of buzz when it came out earlier this year, but it's only been available in Europe. Lucky Duck Games has announced that it's picked up distribution rights for the game and will be releasing it in the United States. No date has been announced yet.
---


The Hobbit - Battle of Five Armies: Collectors Edition
Don't let your disappointment in the recent movie adaptations deter you from grabbing the new collectors edition of Ares Games' The Hobbit - Battle of Five Armies, now that the original version is out of print. In addition to being limited to a maximum of 2,500 copies, the CE version of the game ships with 126 hand-painted figures (including Bilbo, Gandalf, Thorin, Dain, and the Elven King) so you can recreate the book's grand finale using a combination of action dice and event cards. The resurrected game also comes with a $250 price tag, and an expected ship date of September 2019.
---
Murder on the Ether Express

Clockwork Publishing has released a new adventure for the Space 1889 series: Murder on the Ether Express. Part Agatha Christie, part Doctor Who's "Voyage of the Damned,"  the game takes on the RMS Aetheria, the fastest civilian ship in the solar system. Players take on the roles of passengers, both rich and poor, as they navigate social scandals, government intrigue, and probably a murder or two. The scenario is recommended for a veteran Gamemaster who's already familiar with the rules and mechanics of Space 1889.

---
Call to Adventure
Few of us have the time to dedicate days, even hours, to fantasy games that have you developing a character and facing endless quests. As shared by The Gaming Gang, Brotherwise Games' Call to Adventure, available come February for $40, condenses everything down to about 45 minutes, allowing two to four players to compete to create the ultimate hero character by acquiring abilities and traits, or facing challenges which each present two story paths. A player's choices affect the status of their character, however, and as fun as it is to be a baddie, the goal of the game is to ultimately end up a hero.
---
Scythe Encounters (Scythe)
Earlier this year, Stonemaier Games invited fans to submit encounter card designs for Scythe, an engine-building board game set in an alternate-history 1920s. The resulting set, Scythe Encounters, contains 32 new promo encounter cards developed by game designer Jamey Stegmaier using the fan-made creations. It will be available on December 7.
---
Expansions
Children of the Empire (Legend of the Five Rings: The Card Game)
Not only do Legend of the Five Rings fans have a new roleplaying core book, there's also a new premium expansion for the card game. Fantasy Flight Games has announced a huge expansion, Children of the Empire, which includes over 200 cards that celebrate "the era of tranquility brought upon Rokugan by the Hantei Dynasty." It features new tools for every clan, and cards that represent key moments from Legend of the Five Rings lore.
---


The Circle Undone (Arkham Horror: The Card Game)
Fantasy Flight Games has announced pre-orders are available for Arkham Horror: The Card Game's latest deluxe expansion, The Circle Undone, taking players into the fourth cycle of the game. What's interesting about this one is that it includes a prologue that takes place before the investigators' scenarios. In the prologue, called "Disappearance at the Twilight Estate," players take on the roles of folks who attended the "ill-fated event" at the Twilight Estate. The characters are only played in the prologue, and it's possible they'll never be seen again.
---
Ant-Man Expansion (Legendary Marvel Deck-Building Game)
Now that Ant-Man isn't a punchline thanks to his recent movie outings, Marvel is expanding its Legendary deck-building game with a new expansion that not only features the shrinking hero, but also incorporates his size-shifting abilities. Dice Tower News has shared some details about Legendary: Ant-Man, dropping in November. It introduces 100 new cards including five heroes, two masterminds, two villain groups, and four schemes. The expansion also re-introduces the ability for a character to shrink or grow, altering the costs and effects of other cards, making it much easier to defeat a foe or gain fight power.
---
Crowdfunding
Savage Worlds Adventure Edition
In short, Savage Worlds is whatever you want it to be. It's a core ruleset for a wide variety of roleplaying games, usable for anything from pulp noir to sci-fi horror. Now, Pinnacle is releasing a deluxe Adventure Edition that the company says has taken 15 years of feedback and used it to build the best Savage Worlds yet. It's clearly something fans want, as the original fundraising goal was $15,000 and the company has already exceed $200,000. Savage Worlds Adventure Edition will be on Kickstarter through November 14.
Barrage
Inspired by the work of Nikola Tesla, Barrage is a resource management and strategic placement game that takes place in an alternate 1930s where fossil-based resources have run dry. Instead, players are tasked with developing hydroelectric energy plants that will help not only save the world, but help it move into an even bigger and better Industrial Age. Barrage has already surpassed its fundraising goal, and will be on Kickstarter through November 14.
Orun
Orun is classified as "Post-Apotheosis, Afro-Centric, Space Opera" roleplaying game. Players take on the role of envoys, or Luminaries, who travel to different worlds as advisers, troubleshooters, and peacekeepers. The game is about exploration and helping people grow and become enlightened. It's surpassed its fundraising goal, and will be on Kickstarter through November 16.
Nighty Knights
A tabletop RPG where players take on the roll of stuffed animals, dolls, and action figures trying to protect their human kid from nightmares and monsters. It looks to be a solid mix of sweet and sinister, kind of a Toy Story meets Tim Burton thing. Nighty Knights has already met its fundraising goal, and will be on Kickstarter through November 19.
Kaboom Universe
If you could stop the extinction of the dinosaurs, why wouldn't you? Kaboom Universe is a new tabletop game that tasks players, posing as advanced aliens, with the task of trying to save as many dinosaurs as possible. The ultimate goal is to save more dinos than the other players, but at any point an asteroid card could be randomly drawn, threatening your rescues, unless you're able to divert that fate onto your competitors. Kaboom Universe has already reached its Kickstarter crowdfunding goal, but pledges/pre-orders can still be made until November 16.
Wild Assent
There is no shortage of miniatures-based board games on Kickstarter, but Wild Assent manages to set itself apart from the others by offering some of the most fantastically-detailed figures you might just spend hours staring at—instead of playing. Up to four players can go head-to-head or cooperate in gladiator-style arena battles, or a campaign-style game where they're hunting fantastical creatures. Wild Assent has already eclipsed its crowdfunding goal, and you have until October 30 to pledge/pre-order a copy, which is expected to ship sometime late next year.