In the last season of Game of Thrones, there was some pretty horrific moments depicting rape, which has added on a level of scrutiny to the HBO show and its depiction of sexual assault. Now, it looks like showrunners are reacting to the criticism for the upcoming season.
(Warning for those who need it: discussion of rape scenes in storytelling)
In 'Breaker of Chains', we watched as Jaime Lannister raped his sister, and just a couple of episodes later, later, Sansa Stark was raped by her husband. The backlash against the show has been intense, and according to Forbes, there are changes on the way.

Jeremy Podeswa recently spoke with the press in Australia, and noted that the outcry have sparked some changes in the upcoming season.
The show's creators Dan Weiss and David Benioff "were responsive to the discussion and there were a couple of things that changed as a result," Podeswa said on Friday at a breakfast briefing at Fox Studios Australia in Sydney hosted by Screen Producers Australia CEO Matthew Deaner. "It is important that (the producers) not self-censor. The show depicts a brutal world where horrible things happen. They did not want to be too overly influenced by that (criticism) but they did absorb and take it in and it did influence them in a way."
G/O Media may get a commission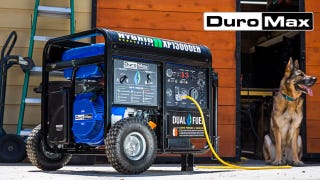 Black Friday Sale
DuroMax Generator Sale
After last season, there will certainly be some changes that will be needed, especially after some viewers began to swear off the show after what happened. It's good to see that the show's creators are willing to adjust a bit and to take in what fans of the show had to say.
That said, they didn't outline just what would be changed in the upcoming sixth season, and we won't know for months. Hopefully, it'll be meaningful, rather than just lip service.
Game of Thrones Season 6 will air in April 2016 on HBO.
[Forbes]