During the last season of Game of Thrones, one single look sent the fanbase aflame. It's now television's biggest "will they or won't they?" since Ross and Rachel, or Jim and Pam. And it turns out, it was all the actors' doing.

In an interview with Entertainment Weekly, showrunners David Benioff and Dan Weiss shared that Kristofer Hivju and Gwendoline Christie improvised Tormund Giantsbane's sexual tension with Brienne of Tarth. It all stems from the moment when Brienne, Sansa, and Podrick first arrived at Castle Black in episode four, "Book of the Stranger," and Tormund gazes upon our mighty warrior like the goddess she is. As Benioff shared, Hivju took a very vague stage direction and turned it into a moment for the ages.
"It's great because there was no dialogue written for that, or major stage direction, there was just a line like, 'He stares at Brienne because he's never seen a woman like that before.' And then we let the actors do what they do," Benioff said.

Most of their later interactions, particularly during "Battle of the Bastards," were also a result of an improvised chemistry between the actors— including that scene where Tormund smiles seductively at Brienne as they're about to leave Castle Black. Last year, Hivju said they spent a whole day shooting that scene and there are several takes that didn't make it into the final cut (sadly, they're not on the blooper reel). And while episode director Dan Sackheim has said their chemistry was intentional, it wasn't part of the showrunners' script.
G/O Media may get a commission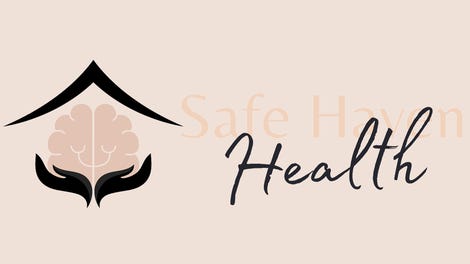 Addiction counseling
Safe Haven Health
"It's not something you could ever write," Weiss said. "I saw it 150 times and every time it made me laugh; it's purely the two of them."
Both Christie and Hivju have raved about the relationship in the past, although Hivju seems more enthusiastic about pursuing what he's called "Briemund the Tarth Bane." Hell, even Nikolaj Coster-Waldau has given it his blessing, even though Jaime Lannister and Brienne have a strong bond of their own. But it sounds like it might not last forever. Benioff joked that one of them has to die now, because on Game of Thrones, no one is allowed to be that happy.

"We need to kill one of them now because there can't be a happy ending or any romantic connection on the show. But we're not going to tell you which one," he said.
Don't you dare, show. We're still reeling from the Red Wedding— killing off Tarth Bane might just break the fandom. Game of Thrones returns July 16, hopefully with a relationship as bright and beautiful as Brienne and Tormund deserve.