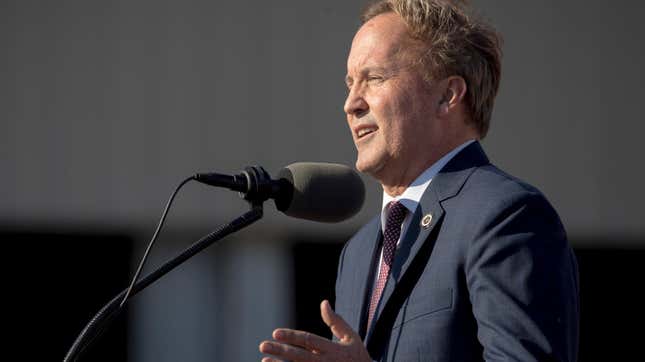 Google reached a settlement with Texas Attorney General Paxton on Friday for allegedly falsely advertising its Google Pixel 4 smartphone. The advertisements aired on iHeartMedia using radio DJs to promote the devices by broadcasting detailed testimonials, although Google reportedly never provided a phone for them to test. Paxton filed the lawsuit against the company in January of last year.
Google's Antitrust Case Is the Best Thing That Ever Happened to AI
Paxton announced Texas has reached an $8 million settlement with Google for misleading advertisements for Texan consumers. A press release said Google was confronted with information that it had violated Texas laws against false advertising, but instead of taking steps to correct the issue, the release said, "Google continued its deceptive advertising, prioritizing profits over truthfulness."
The settlement appeared to vindicate Paxton, who said, "Texas will do whatever it takes to protect our citizens and our state economy from corporations' false and misleading advertisements." He continued, "If Google is going to advertise in Texas, their statements better be true."
Paxton argued that Google significantly influences its consumers and saturates the marketplace, making it all the more important to "be held accountable for their misdeeds."
This is the latest in a series of lawsuits against Google, and a company spokesperson said in an emailed statement to Gizmodo that Google is "pleased to resolve this issue. We take compliance with advertising laws seriously and have processes in place designed to help ensure we follow relevant regulations and industry standards."
Paxton previously went after Google, having sued the conglomerate last year for allegedly collecting biometric facial recognition data of millions of Texans without asking for consent, making it the sixth case against Google. Earlier in the year, he had filed a separate lawsuit against Google claiming that Chrome's Incognito Mode had deceived users by suggesting private tabs would protect their data.
Paxton continues to pioneer aggressive legislation against Big Tech, having filed one lawsuit after another against social media companies including Facebook, Snapchat, and GoFundMe. The attorney general has also repeatedly targeted Google with lawsuits including an antitrust lawsuit claiming the tech giant "illegally" abused its market power to secure money from online publishers, and a lawsuit against its facial recognition photos.
Paxton said in the Google settlement press release, "It is imperative that large companies do not expect or enjoy special treatment under the law. They must be held accountable for their misdeeds. I will continue to protect the integrity of our marketplace and ensure that companies who lie to Texas consumers are held to account."
While Paxton's various fights against Google might actually be worthwhile for Texans, his "large companies do not expect or enjoy special treatment under the law" statement is laughable considering his own legal troubles—and apparent expectation of special treatment for himself. If you're unfamiliar with Paxton, he's a Donald Trump ride-or-die election denier, hater of the LGBTQ community, and alleged fraudster under indictment for about eight years now. A group of whistleblowers also accused Paxton of firing employees without just cause after he was accused of crimes. He reached a $3.3 million settlement with the affected employees in February.