If we're talking about Peter Pan's Lost Boys, then a sackful of marbles should do the trick. For every other man who spends more time playing with his son's or nephew's Christmas presents than his own, consider the following...
My personal favorite is the Playsam Saab Roadster, for its understated Swedish style and throwback to the company's very first car from back in the mid-'40s, the 92001. It is quite expensive though, so if you're looking for something a bit more fun—and even suitable for an office Secret Santa—Griffin's iPod Nano slapbands will have them recalling their childhood faster than a bag of popping candy takes to live up to its name.
1. Playsam's Saab Roadster, $435: Being a design classic and all, even if the giftee doesn't have children who can ride around on this wooden Roadster, the Scandi-design will still look great parked in a hallway or corner. [Playsam]

G/O Media may get a commission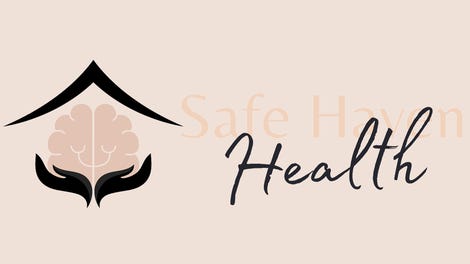 Addiction counseling
Safe Haven Health
2. Griffin's Slap wristband, $25 / £20: The '80s/'90s fad has grown up and gone digital. Griffin's slapbands for the iPod Nano come in heaps of bright colors, and are a perfect stocking stuffer for sporty-types. [Griffin]

3. Star Wars Super Deluxe At-At, $120 / £130 : Look, if you don't buy this kidult something Star Wars related this holiday season, he may just disinvite you when he's holding his big Star Wars Blu-ray trilogy screening next fall. 2010's version of the At-At has been upgraded with LEDs and authentic sound effects. [Hasbro and Firebox]

4. Parrot's AR.Drone, $300 / £300: R/C helicopters have matured along with this kidult, who'll need an iPhone or iPod Touch to control it. Once it's Bluetooth-ed up they can then compete against another AR.Drone-owning friend using the upcoming Pursuit app. [Amazon]

5. Voltron Lionforce Defender 2GB USB stick , $37: Ready to Form Voltron USB Stick! Activate Interlocks for pre-loaded Voltron episode contained on stick! [Incubot]

6. Snowball Xistera, $25: Hurl snowballs from 150m away (ie, your enemy need never know you threw the first snowball). [Hammacher Schlemmer]

7. CTA PlayStation Move Submachine, $30: At some point men are supposed to grow out of having finger-gun fights, but if you just don't see that happening anytime soon there's thankfully a PS3 Move controller for that. [Amazon]

The burning sensation that comes from holiday shopping isn't from rubbing against the unwashed masses at malls: It's trying to pick out presents for everybody on your list. Gizmodo's daily gift guides are the all-natural, non-smelly cure.