Long ago, animation fans lived together in harmony. Then, everything changed when Avatar: The Last Airbender vanished off the air. Ten years have passed and we've since discovered a new Avatar, a waterbender named Korra (who's also since left the airwaves). But now, Nickelodeon's legendary animated series is back in full.
Nickelodeon has announced a Blu-ray release for the entire series of Avatar: The Last Airbender, just in time for the show's 10-year anniversary. According to IGN, not only will it include all three seasons of the series, but there's also a bunch of bonus features, like audio commentaries, behind-the-scenes featurettes, and an animated graphic novel called Escape From the Spirit World (originally from an online game meant to connect the second and third seasons of the show).
There was a quasi-HD release of Avatar: The Last Airbender on iTunes last December that garnered mixed reception (some said they could only view the episodes in 720p, which isn't really HD-quality). There's no word on whether the Blu-ray is a physical version of those episodes, or if Nickelodeon took another whack at actually putting them in HD. The Blu-ray comes out on May 1 at Best Buy and will cost around $45—or a whole cart of cabbages, if a giant "just bear" hasn't destroyed them all.

G/O Media may get a commission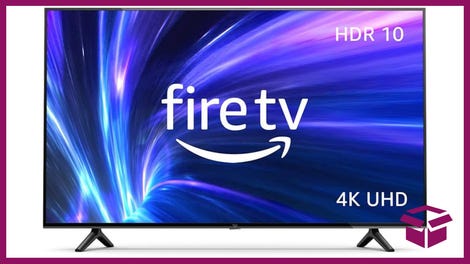 42% Off
Amazon Fire TV 50" 4K Smart TV
[IGN]