You probably already knew today is Black Hole Friday. To celebrate, NASA and other agencies have been posting black hole stuff. Like the above, an artist's conception of a black hole five times the mass of the one at our galaxy's center, in a superdense galaxy 1/500th the diameter of our own, the M60-UCD1 dwarf galaxy.
As NASA writes about the above image, "If you lived inside this dwarf galaxy, the night sky would dazzle with at least 1 million stars visible to the naked eye. Our nighttime sky as seen from Earth's surface shows 4,000 stars."
And here's a gorgeous image of NGC 1313, or the Topsy Turvy galaxy. The two magenta spots in the galaxy represent two black holes.
G/O Media may get a commission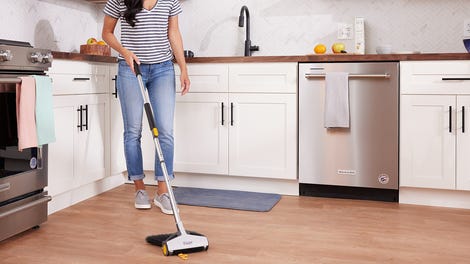 BOGO 50% Off
Flippr - BOGO 50% Off
The "slumbering" black hole at the center of the nearby sculptor galaxy.
Artist's conception of a supermassive black hole, including "an outflowing jet of energetic particles, believed to be powered by the black hole's spin." Image credit: NASA/JPL-Caltech
Artist's illustration in which "turbulent winds of gas swirl around a black hole. Some of the gas is spiraling inward toward the black hole, but another part is blown away."
Artwork Credit: NASA, and M. Weiss (Chandra X -ray Center)
A free black hole game, to help you celebrate Black Hole Friday in style!
Artist's conception of a black hole called Cygnus X-1 that formed when a large star caved in. The black hole pulls matter from blue star beside it. Image Credit: NASA/CXC/M.Weiss
And meanwhile, the Chandra X-Ray Observatory released this great black hole infographic:
So what's your favorite black hole artwork or other image?