What cartoon clips are on deck this Saturday morning? Shapeshifters and identity theft are definitely the theme of this week's batch of cartoons — Skrulls invade the Avengers, and a bear tries to assume Finn's identity on Adventure Time. Also, the Iacon City relic saga continues on Transformers:Prime, as well as the pro-bending championships arc on Legend of Korra. Minor spoilers ahead!
The Avengers: Earth's Mightiest Heroes – "Who Do You Trust?"

Nick Fury believes Skrulls — one of the three major alien races in the Marvel Universe, I want to to officially add the Shi'ar — have used their shape-changing abilities to replace one of the avengers with a spy. I hope the Skrull spy is Captain America, but this clip leads us in another direction.
---
Thundercats – "Birth of the Blades"

Thundercats in space! Mumm-Ra (doing a really great Darkseid impersonation) seeks to destroy a star in the name of intergalactic conquest in this clip. This episode sheds light on the origin of the Sword of Omens and the role Mumm-Ra played in its creation.
G/O Media may get a commission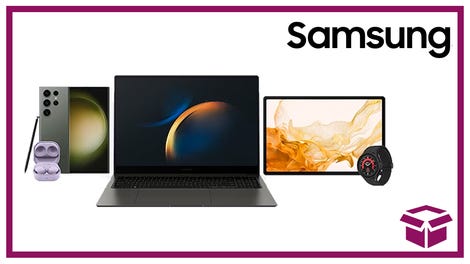 24 hour deals
Discover Samsung - Daily Deal
---
Green Lantern: TAS – "Fight Club"

Chuck Palahniuk penned this week's episode of GL:TAS. No, I lie. Instead, the Green Lanterns and Red Lanterns are racing to search for code that opens the Maelstrom. The code is hidden on a prison asteroid, with a Thanagarian (like Hawkman!) prisoner the only one who knows the code.
---
Adventure Time – "In Your Footsteps"

I never believed we would have to worry about bears becoming identity thieves, but according to Jake and Finn, it could be a reality. Finn uses the Enchiridion, the hero's handbook, to save a bear while choking, but the bear begins to stalk the duo and mimic Finn.
---
DC Nation Shorts - New Teen Titans – "Blackfire's Babysitter"

Supervillain Blackfire needs a babysitter, so she calls on her estranged sister (and Teen Titan) Starfire at the last minute.
---
Young Justice: Invasion – "Alienated"

Kroloteans are invading Earth, but the Justice League joins Young Justice to fight off the threat. This clip features Blue Beetle as he chases down some Kroloteans.
---
The Legend of Korra – "And the Winner Is..."

The Fire Ferrets prepare for the pro-bending championship, but Amon announces his plan to shut down the sport forever. Korra is not happy. If you are not watching this show, you should be.
---
Ultimate Spider-Man – "Back in Black"

Harry Osborn needs rescuing, but Venom is back! Enjoy some quippy Peter Parker action as Spider-Man fights Venom in this clip.
---
Transformers Prime – "Triangulation"

Dreadwing and Optimus Prime face off like two wild west gunslingers in this clip. Dreadwing leads a team of Decepticons, while Prime is alone, giving the Decepticons the upper-hand in the hunt for the second Iacon City relic — a relic hidden in deep in Antarctica.
---
Top image courtesy of Disney XD. Ultimate Spider-Man and The Avengers: Earth's Mightiest Heroes air during Sunday Mornings on Disney XD. The Legend of Korra airs Saturday mornings on Nickelodeon, I really didn't know Nickelodeon still existed — do they still show Guts or You Can't do that on Television? I hope so. Transformers: Prime airs Saturday afternoons on The Hub. Adventure Time airs Monday nights on the Cartoon Network. Thundercats, Green Lantern: The Animated Series, and Young Justice: Invasion air Saturday mornings on the Cartoon Network, so turn your television on.