Plus how exactly will Agents of SHIELD change now? Also, The Hunger Games replaces Lily Rabe with a Game of Thrones favorite. Ant-Man casts a villain. Age of Ultron will explain what everyone's been up to since The Avengers. Check out new promos for Maleficent, Orphan Black and Salem. Plus favorite villains return to Arrow and Supernatural. Spoilers now!
Hunger Games: Mockingjay
In Mockingjay Part 2, the role of Commander Lyme will be played by Gwendoline Christie (Game of Thrones), who's replacing Lily Rabe. According to Variety, the change is due to scheduling conflicts with Rabe's Shakespeare in the Park engagement. The character of Lyme is described as "one of the leaders of District 13 [who] hails from District 2 as a past victor of a Hunger Games." [Variety via Coming Soon]
In Atlanta, Jennifer Lawrence was spotted filming a scene set in the Capitol. Lawrence was reportedly filming a scene in front of President Snow's house, surrounded by Capitol citizens. There's a picture below, and tons more at the link. [Perez Hilton]
G/O Media may get a commission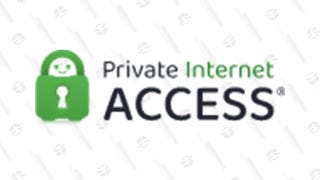 $3 per month
Private Internet Access | 2 Years + 2 Months Subscription
Jena Malone posted a picture on Instagram, along with the caption:
Johanna Mason self portrait in the bathroom of my trailer. On the set of Catching fire. So excited for the next two installment. When the world turns completely upside down :)
---
Ant-Man
Matt Gerald (Avatar) has joined the cast of Edgar Wright's Ant-Man, playing an as-yet unnamed villain. [Deadline]
---
Batman Vs. Superman
Spinoff Online has some speculation as to who the newest cast members – Holly Hunter, Tao Okamoto, and Callan Mulvey – could play. They're guessing an Amazon, the owner of the Daily Planet, or even an employee of Lex Luthor for Hunter. For Okamoto, based on her performance in The Wolverine, they're guessing either a "sassy" Luthor sidekick or a Daily Planet journalist. Or, they guess that Zack Snyder could "always make Okamoto an unnamed astronomer, thus paying homage to Dr. Light." Finally, for Mulvey, they're guessing either muscle (like he played in Captain America: The Winter Soldier) or a "Steve Lombard-esque character at the Daily Planet, someone that's a foil for Clark Kent instead of Superman."
Granted, all of this is just speculation, based on nothing more than who these actors are and the statement that they're playing brand new characters. Your guess is as good as theirs here. [Spinoff Online]
---
Avengers: Age of Ultron
If Scarlett Johansson is to be believed, it sounds like the Avengers sequel will continue in the vein of Captain America: The Winter Soldier, going into the background of the characters:
I think all of these characters have dark pasts. A lot of us are superheroes that didn't choose to be. My character is a mercenary to begin with and was sort of put into the Widow program. She's had a dark past, and she's just beginning to discover how her past affects her when we see her in "Cap 2." I think she's had to dehumanize in a way, obviously, as anyone in that position does just to be able to accomplish the things that she's had to. But now she's like, "Wow, I actually have nightmares about this stuff." She's starting to realize, Wow, I'm a product of what I've done in some way. And I think, in "Avengers 2," it's about time that our past comes back to haunt us in some way –- all of us, I think, in one way or another.

I think the audience is ready for that. These characters' relationships become even muckier. Nothing's getting cleaned up and tied up in a big, red shiny bow in "Avengers 2." It's complex, and the universe is expanding even more. More characters are coming in, but that only feels like it enriches the story. Joss has made room in a very, very impressive way for those new characters to come in, to be introduced. This is not the kind of rehashing of what you've already seen, but just in a different setting. It's the progression of these characters. And everything's in real time, you know, it's been three or four years. The world as we know it is the world as we know it. It's the next step — the next level.
[Moviefone via Comic Book Resources]
Kevin Feige spoke a fair amount about what the major shake-ups from The Winter Soldier mean for Age of Ultron:
The other thing that we thought would be fun was using this to change the dynamic for The Avengers, so that the safety net – if you can call it that – of a giant government organization with massive resources, of which they were just sort of the front, or the A-Team at the head of that organization… take all that away. So when they come together in the next movie it's just them.

One imagines that they'll need someone. Tony Stark took over The Avengers as their backer in the comics. One almost imagines that Avengers 2 would have to deal with the privatization of this very powerful, small military.

Did you notice the very brief glimpse of Stark Tower in [Captain America: The Winter Soldier]? It looks different… There's a big "A" on it now.
Feige also said that the second Avengers film would deal with where the characters who haven't shown up in other Marvel movies since the first one have been:
We will discover, later, the answers to [where Hawkeye was]. But it really came down to how many players can you have on the field at this time? We really wanted to bring in Falcon, we really wanted to team [Captain America] up with Black Widow, we really wanted Fury to have more of a part than he's ever had in any of the other movies before. We wanted, ever so briefly, to introduce Sharon Carter. And we had a fun place for Maria Hill to be involved. So we didn't want to just have, "Hey, I'm Hawkeye! Hey, I'm Iron Man!" We want to avoid the brief cameos of the week.

. . . Well yes, not every character from every movie is going to be in Age of Ultron, for sure. But Joss [Whedon] is excited and, for the characters you haven't seen since the first Avengers – like Hawkeye, like Hulk – there's a reason for that, and that gets showcased quite prominently in Age of Ultron.
Finally, the post-credits sequence showed that Loki's staff is now in the hands of Baron Strucker. As to what that means, Feige said:
Well, it's certainly pure speculation at this point. I'm not even sure if we even recognize Loki's scepter [as an Infinity Stone], but that's a big hint as to what will be causing them trouble in the next movie.
---
Dredd 2
Star Karl Urban recently released a video thanking fans for their support and promising that "we're working very very hard to bring you Dredd 2." Video below. [Comic Book Movie]
---
Transformers
Among the concept art for Transformers 4: Age of Extinction from Hasbro Transformers license holder Vilsco Textiles is a logo for a fifth movie, slated for the 2nd quarter of 2017. The concept art doesn't show too many changes between the last movie and this one, but does reveal the Silver Knight Optimus Prime, which seems to show a moment where "Optimus activates or bonds with Grimlock." Below is the Silver Knight Optimus Prime and Hound concept art. More at the link. [Transformers World]
---
X-Men: Days of Future Past
Go here for more new posters. [Comic Book Movie]
---
Maleficent
Here's a new promo for the film. [via Coming Soon]
---
Agents of SHIELD
Following the release of Captain America: The Winter Soldier, one huge question is how the film's treatment of SHIELD will affect the show. I know this is Morning Spoilers, but I'm giving a spoiler warning for The Winter Soldier again:
It sounds like the producers and writers always knew what was coming, and have been planning for it. The focus on the external threats like Centipede and the Clairvoyant was done because they couldn't spend too much time looking at SHIELD, for fear they'd run afoul of the HYDRA/SHIELD twist in the movie. However, with the film finally out, it appears that the Clairvoyant, Deathlok, etc. will be connected back to HYDRA. Says executive producer Maurissa Tancharoen of the future of the team:
Survival is a huge part of it. There is no more tapping into big S.H.I.E.L.D. through the holo-comm. The guns you have on the plane are the guns you have. They're basically left with the bare minimum.
For Agent Coulson, Clark Gregg says:
[The show is] about a company man who finds out that everything he's dedicated his life to is not what he thought it was. To have everything dissolve around him to the point that S.H.I.E.L.D. itself is in smoking ruins (and have) that crisis of faith is such an amazing thing to explore.

... I'm a little old for it, but I'm the one texting, 'OMG! OMG! Oh no, you traitor!' It's kind of hilarious. People are racing to their car to read the new scripts and find out what new Hydra betrayal is going to be revealed.
Elizabeth Henstridge talked about how Simmons will react:
Simmons desperately wants to be like, 'It doesn't matter,' but she's lost for the first time, as everything she believes in is challenged. This is the first time that she's not positive about a situation.
[TV Line]
Episode 1.19 will be called "The Only Light in the Darkness" and episode 1.20 will be "Nothing Personal." [SpoilerTV]
Here's a sneak peek for episode 1.17, "Turn, Turn, Turn." [via SpoilerTV]
---
Arrow
It's not a huge surprise, but we have confirmation that Malcolm Merlyn will be returning this season, including the season finale. Here's Barrowman's tweet as he heads to the set:
---
Game of Thrones
Rory McCann teased the Hound's growth in season 4:
It's the first time, I think, that The Hound is going to reveal his colors a little bit — you're going to really see what makes him tick. We know he's damaged goods, we know there's a few layers to him, he's carrying around a lot of anger with him and he's got the scars to prove it. But he's kind of on his own journey, so he's going to reveal a lot, and probably in interactions with Arya, he's going to come out and explain what makes him tick. I think the viewers will like that. It's taken him four years to come out and say, "this is the way I am, this is the reason." I think the idea was to bring in my character a bit slower, and that's what happened.
He also previewed his favorite scene of the season, which are coming up:
Further on in a few episodes, there's going to be the biggest fight I've ever seen. It's going to go on for so long, you wouldn't believe. There's going to be so much blood and guts, and I can't wait for everyone to see it. There's going to be some right shockers — people wouldn't even imagine what's going to happen. It's funny how the fans think they know what's going to happen, and then there's going to be a right angle turn, and they're going to either think it's great or go, "What the hell is going on?"
Here are descriptions of episodes 4.05-4.07:
Episode 4.05 - First of His Name
Cersei and Tywin plan the Crown's next move; Dany discusses future plans; Jon Snow begins a new mission.

Episode 4.06 - The Laws of Gods and Men
Stannis and Davos set sail; Dany meets with supplicants; Tyrion faces down his father.

Episode 4.07 - Mockingbird
Tyrion gains an unlikely ally; Daario asks Dany to allow him to do what he does best; Jon's warnings about the vulnerability of the Wall are ignored; Brienne follows a new lead.
---
Supernatural
Rumor has it that Richard Speight Jr. is returning to Supernatural. Here are the tweets behind it:
---
Salem
As opposed to a show about the historical events of Salem, this show's got real witches. Says co-creator Brannon Braga:
It's ultimately about a character named Mary Sibley who made a deal with the devil to have a better place in society.

It's got some socioeconomic political elements that are percolating under the surface. And, it's about empowerment in an oppressive society. And, what would you do to get, gain power.
. . . We change things. It's probably half accurate, half invention.
And if that description isn't exciting, Xander Berkeley, who plays politician Magistrate Hale, offers, "It's going to be Puritan meets Matrix. It's going to be futuristic, so we break with our preconceived ideas." [Who TV]
And here are a bunch of videos for the upcoming show:
---
Star-Crossed
Here's a preview with executive producer Adele Lim:
---
Penny Dreadful
Here's a new featurette. [Coming Soon]
---
Grimm
Here's the promo for episode 3.18, "The Law of Sacrifice."
---
Orphan Black
Here's a season 2 trailer. [TV Equals]
---
The Vampire Diaries
Go here for more photos from April 17th's "Resident Evil." [TV Line
---
Revolution
Episode 2.19 will be called "Shit Happens." [SpoilerTV]
Additional reporting by Charlie Jane Anders and Ryan Plummer