Samsung's slogan here in Barcelona is "The Power of Touch." It should have been "The Power to Drive You Freakin' Bonkers" because their touch technology continues to be bad bad bad. BAD.
What's wrong with these guys? Last year I tried the Omnia at IFA 2008, and said it had "a poorly designed interface, lousy response time, buggy software, and it felt cheap and fat on my hand." The Samsung cellphones at the Mobile World Congress this year don't feel cheap and fat, but the touch interface is equally as bad. It wasn't just me. It was me trying, people around me trying, and booth people trying them for me.
In theory, the cellphones available to the public in a tech fair booth must be flawless, right? After all, everyone—visitors, partners, and press—will be trying them to get an impression on how they work. So, how these "touch" screens' response could be so bad, often requiring multiple clicks to get the most basic click operation done? Is it the hardware? Is it the software? Is it bad luck? I don't know, but it left me the same impression as last year hands on, which is just too bad because the cellphones have some other great qualities, specially the Omnia HD amazing AMOLED high resolution screen.
G/O Media may get a commission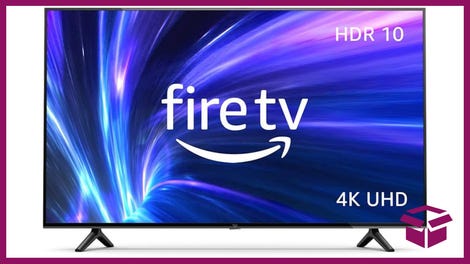 42% Off
Amazon Fire TV 50" 4K Smart TV