A generation of innovators want to change the way we have sex and consume porn, but Google, Apple, and Amazon won't let them.
"I should have been every Venture Capitalist's wet dream," Cindy Gallop said to me as I sat in her trendy Chelsea apartment, discussing her start-up, "Make Love Not Porn." She's said the same thing to USA Today, to Venture Village, and to other outlets when her platform for "real world sex" videos came out. "Every VC's wet dream"—It's an incredibly catchy phrase, one full of thrill, of possibility.
But this is reality: Neither MLNP—which crowdsources videos of ordinary people having genuine, "real-world" sex—nor other sex-oriented tech start-ups are VC's wet dreams. They're not the wet dreams of Android, of iOS, of Google Glass, or of banks. For months, MLNP was unable to set up accounts at PayPal, at Amazon, even at Chase Bank, which made it impossible at first to provide the $5 "#realworldsex" rentals to their audience that is their revenue model. Another sex-oriented tech company, Mikandi, released the app Tits N Glass about three weeks ago, especially designed for Google Glass.
The next day, Google Glass changed its terms and conditions to prohibit sexual content, annihilating Tits N Glass's original mission to provide a platform for users to upload, share, and vote on pornographic pictures. Bang with Friends, an app that matches you with Facebook buddies who have a mutual interest in you, was kicked off the iPhone in May. Vibease—an Android-approved app which functions as a remote control for a vibrator miles away, and especially designed for long-distance relationships—and Unbound—which provides a box of erotic goodies and sex toys for online subscribers—have knocked heads with PayPal and Amazon just as much as MLNP has.
The world of tech and business is making it difficult, if not nearly impossible, for these sex-based tech startups to take the stage.
G/O Media may get a commission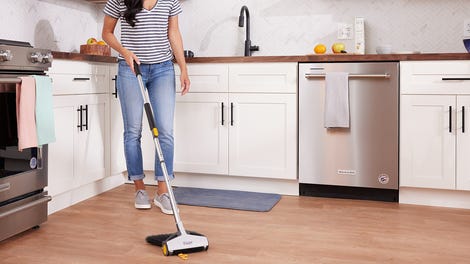 BOGO 50% Off
Flippr - BOGO 50% Off
Every single person I spoke to—Dema Tio of Vibease, Sarah Jayne of Unbound, Colin Hodge of Bang with Friends, Cindy Gallop MLNP—brought up "the stigma": the idea that because their companies, products, or platforms are sex-oriented, and because they are trying to break out into the mainstream business, they will face pushback from tech companies or e-commerce businesses who don't want to be associated with them.
But it's not that the mainstream companies decide on a case by case basis that they don't want to be associated with specific adult content providers. Rather, it's a matter of their terms and conditions. Cindy, for example, couldn't set up an account on Amazon for MLNP because of the word "porn" and, according to the email I received from Amazon spokesperson Erik Fairleigh, "we are prohibited by our agreements with providers to service sexually explicit material for transmission over the internet." PayPal Account Associate, Alex Petralia, echoed Farleigh's words: And when I asked Google's Chris Dale about Tits N Glass, he emailed me: "Glass built on Android, so it makes sense to adopt Android's broader policies"—policies which prohibit "content that contains nudity, graphic sex acts, or sexually explicit material."
None of the three spokespeople commented on the specific instances I named (Alex Petralia specified he was prohibited by PayPal's privacy policy from divulging information on accounts). When I asked them to explain further—why were these agreements there in the first place? Why did they deem sexual explicitness a grounds for blocking a company? Why the anti-sexual explicitness philosophy?—I received no direct response.
Cindy thinks that the restrictions that policies place on sex-oriented companies like hers are tantamount to wanting to "pretend sex doesn't exist." "The problem is people think it's a problem," she said. "The lack of openness about sex is the only reason industries have an aversion to these start-ups."
Colin of Bang with Friends, for example, made a conjecture that iPhone had had a "knee-jerk reaction" to Bang with Friends' content and had possibly taken down his product because of concerned users. He didn't specify why, but many blogs have detailed that privacy has become a huge concern—thanks to Facebook Graph Search (which has recently expanded to even more users), you could see which Facebook friends use the Bang with Friends app, which media outlets assumed must have violated Apple privacy guidelines. "People will always do that [express concerns], even if we took all the precautions," said Colin. "And any time Bang with Friends has gone to tech startups, there's a certain hesitance to work with something sexually-oriented because there are so many rules." This is in spite of the fact that Bang with Friends has shot up in publicity on blogs such as Mashable, Valley Wag, and Business Insider.
Dema Tios of Vibease says he sees it as an issue of generations. "Our younger customers seem excited, while the older business people—especially guys—were quick to dismiss my idea when I first presented it to them." He trusts that in the future of sex technology, more people will be more accepting—"it all depends not just on success but on how the rest of the world perceives the product," he said.
Cindy's mindset toward MLNP is similar. For her, it's not simply to be a financially successful venture. It's a matter of changing the attitudes around sex. It is to break rules about when it is appropriate and not appropriate to discuss sex and sexual pleasure, and how. With this reason in mind, Cindy refused to take out the word "porn" from her product name, despite the insistence of many friends. "You shouldn't design ventures around societal bars," she said.
When I asked her about the ethical issues that some startups could run into—what about privacy issues, like with Bang with Friends? What if someone accidentally—or purposely, without the person's consent—had uploaded a sexual photo through Tits N Glass?—her response: "When you take the shame and embarrassment out of sex, you defuse revenge porn. You make sex socially acceptable." For Cindy, pushing boundaries and breaking rules is necessary.