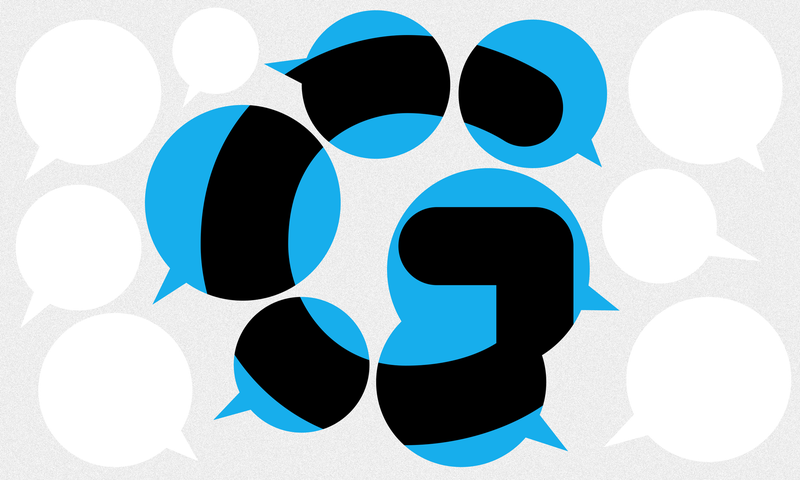 We're always open to original feature pitches from writers! Please see specific guidelines for Gizmodo and for io9 below to get you started.
Our rates vary according to experience and the scale of the project. You can reach us at pitches@gizmodo.com or email me directly at marina@gizmodo.com.
Gizmodo: What we're looking for
Pitches related to technology and science are welcome, including but not limited to digging up space history, exploring internet subcultures, and calling bullshit on pseudoscience. We're interested in gadgets, chemistry, consumer technology, animals, net neutrality, aliens, CRISPR, cloning, robotics, transportation, sexuality and tech, social media, addiction, psychology, the future, and more. There's a lot of flexibility. Send us something exciting, urgent, or secret, and we'll talk it out. Please make sure your pitch is original—either about something and someone not widely covered, or a completely new approach to the subject.

Reported features: We're looking for focused, narrative-driven deep dives of all lengths, with human characters and a timely theme. It can be an investigation with a scoop, a newsy report, or an ambitious long-form exploration. It can be about an egregious vaporware trend, a controversial scientific movement, a critical internet drama, a pressing national health issue or a malicious tech phenomenon—as long as there are people. Interviews with involved parties and experts in the field are required, unless everyone involved is dead, in which case, ask a historian.
Experiential pieces: If you're planning on attending an event, a convention, a conference, or a club meeting, or going anywhere where something remarkable is happening, tell us about it. Use personal voice sparsely, unless you yourself had an extraordinary experience.
Profiles: If you have exclusive access to a rarely interviewed person of interest, or if you've found someone whose story needs to be told for the first time, this is a good fit. We need stories told with empathy and a critical eye, and involve experts and outside sources.
Consumer tech reviews: Do you have particular expertise or unique perspective on a gadget or another consumer technology? We want to hear about your ideas for reviews of gadgets beyond the iPhone—they can be useful, nostalgic, massive, repurposed, for science or for your cat.
Interviews: Thoughtful, engaging conversations with people who are currently publishing a topical book or invented something revolutionary, or people in the foreground of a developing news story are appreciated.
Recurring series: We're currently developing several recurring features and series of related stories. You can pitch a post for the weekly Giz Asks series—important or unusual questions about science and technology answered by experts—or these researched lists of fabled tech fails. If you have an idea for your own recurring series or a column, let us know!
Please, don't pitch: Short blog posts, news summaries, or fiction.
What to send: A paragraph or two that includes a summary of your story, who you're planning to interview, and a quick note about why you think this story is right for Gizmodo. Please include a link to your portfolio or relevant clips.
io9: What we're looking for
Feature-length stories on all things science fiction, fantasy, supernatural horror and their related fandoms—books, television, film, comics, internet communities, IRL gatherings, pop culture, and nerd culture. Features will generally require original reporting, interviews, or extensive research.
We welcome ambitious projects, oral histories of films and shows, and interviews and in-depth profiles of known figures (depending on the subject). But we also welcome stories about non-famous people doing something extraordinary, devoted, cool or rare, and reports from unique conventions, clubs or events (not Comic-Con, we got that).
We're not looking for speculative essays (like an analysis of a recent character development on a tv show, for example), but we are happy to check out pitches with a particularly unique angle, analytical pieces pegged to an upcoming anniversary, or deep dives into particular film/tv genre/trope—usually supported with interviews by filmmakers, actors, writers, etc. of the work you're writing about or outside experts like psychologists, scientists, engineers, etc. If you yourself are an expert on something other than pop-culture and want to write about a current work (like this linguist reviewing Arrival), we'd love to talk.
Please, don't pitch: Reviews (unless you have inside scoop or non-film expertise on the subject), lists (unless you have a specialized background in the subject), news hits, general criticism, or fiction.
What to send: A paragraph or two that includes a summary of your story, who you're planning to speak to or what research you'll be doing for the story, and a quick note about why you think it's right for io9. Please include a link to your portfolio or relevant clips.
This post is updated as our requirements change.