Someone out there must think you're pretty special if you got such great gadgety goodness for Christmas. Now all you have to do get it up and running. Don't worry: we've got you covered.
Welcome to our annual New Smartphone Set Up Guide. Someone thought enough of you to help replace that dumb ol' brick you've been lugging around these past few years. Now what?
---
G/O Media may get a commission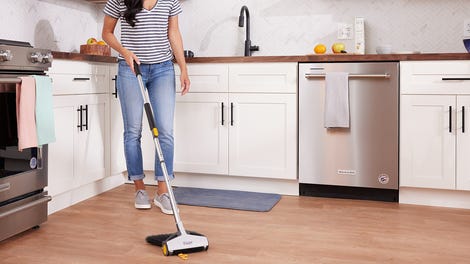 BOGO 50% Off
Flippr - BOGO 50% Off
You got a new iPhone! Now what? Here's a how to get started with a new iPhone, whether you're a first-timer or an iOS pro. iPad folks, there's plenty in here for you too!
---
No matter what kind of smartphone you found under the Christmas tree, you're going to want to make sure you treat its battery right. That thing's gotta get you through a year or two. Lucky for you it's easy once you learn the basics.
---
Welcome to our annual Brand New Camera Set Up Guide. A loved one loves you back enough that they bought you a brand new fancy camera. Now what?
---
Is today the day you'll trade in iOS the finest new Android phone or tablet? You'll want to make the switch to Android-land as smooth as possible. Here's how to do it right.
---
Android is a fine OS, but the lure of a new iPhone may be too much to resist. If you're making the switch, you won't want to leave any scrap of your precious mobile identity in Android's cold robotic embrace. Here's how to pack up everything you'll need to bring to your new life in Apple's walled garden.
Image credit: iko / Shutterstock
---
Microsoft's army of touchscreen devices made its way into a lot of people's hands today. It's a huge change from what Windows users are accustomed to. We're here to get you through it.
---
Welcome to our annual Setting Up Your Awesome New Home Theater guide. You've just obtained the final component for your ideal home theater set-up. Now it's time to hook everything up and turn your living room into that badass entertainment zone you've always envisioned.