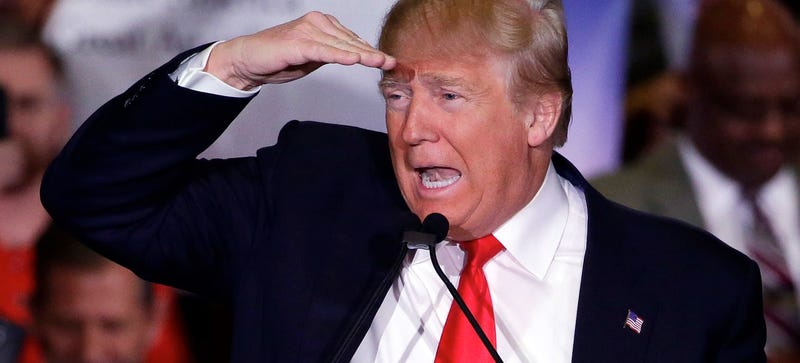 There's another Republican debate tonight. And it's important, if only because it's the last one before Super Tuesday, the day that thirteen states hold their Republican primaries and caucuses.
Here are the essential details pertaining to tonight's televised circus, formerly known as the American political process:
The debate starts at 8:30pm Eastern, 5:30pm Pacific, 10:00pm Newfoundland. (Yes, Newfoundland really is 1.5 hours ahead of New York.)

The debate is hosted by University of Houston and being aired on CNN.

You can livestream CNN at CNN.com.

Up until now, Trump has absolutely spanked every one of his opponents on stage, off stage, and at the polls. Could this be the televised appearance that undoes him? Could Trumpmentum be waning?
That seems highly unlikely. As Trump himself has said, "I could stand in the middle of 5th Avenue and shoot somebody and I wouldn't lose any voters..."
But you'll have to tune in to find out.
Update, 6:55pm: You can watch our livestream below:
---
Contact the author at novak@gizmodo.com.