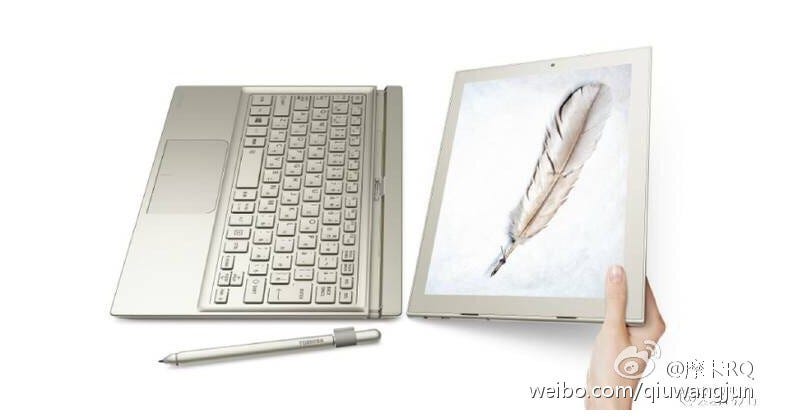 Last year saw some high-profile Surface tablet ripoffs, so it's only logical that the trend will continue in 2016.
Huawei, best known for its line of affordable Android smartphones, just teased the image above in advance of Mobile World Congress next week. The details aren't really clear, but do they need to be?
From the image, we can deduce that it's a tablet with a detachable keyboard cover, and a stylus. According to the accompanying MWC invite, it's a business-focused device, so it wouldn't be a surprise if it dual-booted Windows and Android for the "ultimate mobile productivity experience", or some other similar copywriter bullshit.