As the fall smartphone season starts to wind down, the number two smartphone maker in the world (it's not Apple anymore) is sending us off with its answer to this year's batch of iPhones, Pixels, and Galaxies with the Huawei Mate 10 and Mate 10 Pro.

From the outside, The Mate 10's specs and features put it on the same level as other flagship phones thanks to components including built-in fingerprint readers, dual rear cameras, slick glass bodies with minimal bezels, IP67 water-resistance and massive 4,000 mAh batteries, which are some of biggest power packs you'll find in any phone that costs over $600.
But Huawei wants to take things even further by harnessing the power in the Mate 10's new Kirin 970 chip, which the Huawei says has transformed the Mate 10 from a boring old smartphone and into full on intelligent machine. But wtf does that mean?
Anyone who watched Google's Pixel 2 announcement saw Google CEO Sundar Pichai spend the first 10 minutes of the presentation talking about the importance of AI and machine learning, and its a trend Huawei has been trying to incorporate into its phones too. Huawei's first attempt was on the Mate 9, which Huawei says uses algorithms to help the phone maintain its performance and battery efficiency over time. But the Kirin 970 looks to take Huawei's dreams of machine learning even further thanks to the chip's new neural network processing unit (NPU), which the company says should offer 20 percent better performance when it comes to AI-related tasks, enhanced memory and storage optimization and super fast object recognition.
G/O Media may get a commission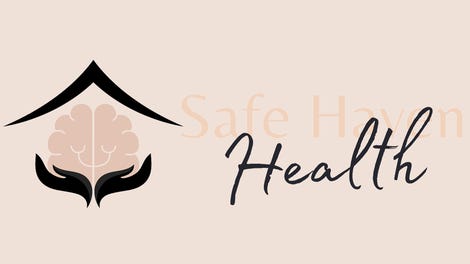 Addiction counseling
Safe Haven Health
Apparently, that last one is a biggie, because its the most notable way Huawei has attempted to smarten up its phone. By leveraging NPU's ability to quickly identify various objects, the camera can automatically enable the correct mode for scenes including, text, food, snow, plants, portraits, dogs, cats and more. That could mean less time fiddling around with settings like shutter speed and ISO, and more time concentrating on nailing the shot, which can be a big deal when you're hoping to grab a shot of a pet or baby.
When I got a chance to try it for myself, it worked quite well. All I had to do was point the camera at something, and before I knew it, a little icon popped up in the camera app letting me know the NPU's object identification algorithm was working. And while it doesn't work on every object just yet, Huawei says it will push updates to the phone so that it can identify more categories down the road. Huawei even partnered with Microsoft on a special translation app that, once again, uses the NPU so that you can translate text simply by taking a picture of it.
New software isn't the only thing that has improved on the Mate 10's cameras, as these are also the first phones featuring f/1.6 apertures on both its 12-megapixel main camera and its secondary 20-MP monochrome sensor. But I'm still wondering if automatic scene switching and translation that still isn't in real-time actually warrants calling this phone an intelligent machine.
Maybe the real genius is Huawei's decision to make third-party support for its NPU as simple as possible, so that other companies can create new machine learning apps using open-source platforms such as Tensor Flow Lite and Caffe 2. That way, when someone figures how to really leverage AI and machine learning, the Mate 10 won't get left behind.
Something that isn't super smart, are the varying specs between the standard Mate 10 and Mate 10 Pro. While I get why Huawei's upgraded the Pro with a 6-inch screen 18:9 OLED display, its resolution tops out at 1920 x 1080, which is lower than the 2560 x 1440 5.9-inch 16:9 LCD display you get on the standard Mate 10. On top of that, the base model also has a headphone jack, something the Pro doesn't receive. If you're going to make a premium model and slap a pro tag on it, it should have all the features of the standard model and more, not less.
While Huawei has yet to announce official U.S. pricing and availability, the company did confirm that the Mate 10 will make it stateside eventually. When it does, I hope there are even more new tricks built into the phone, because from what I've seen, the Mate 10 seems like another big, powerful, and potentially long-lasting phone from Huawei, but not necessarily that much smarter than its competition.