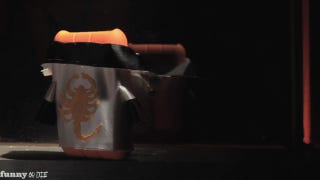 He's not as sexy as Ryan Gosling—then again, who is?—but dammit he's a hard drive with a mysterious past, a sweet jacket, and an awesome soundtrack.
If there's one thing I can't get enough of it's inanimate objects brought to life with computer voices and forced to act out scenes to one of my favorite summer releases. I'm holding my breath for a Contagion parody with virus software playing Kate Winslet. Full video below:
---
You can keep up with Roberto Baldwin, on Twitter, Facebook, and Google+.