A laser first developed in the early 1990s to survey complex architectural structures in the petrochemical and nuclear industries is now being leveraged to preserve at-risk monuments— at least in digital form.
The laser sits atop a standard tripod, where it spins around sending out tens of thousands of pulses of light per second. Based upon the timing of how long it takes for the light to hit a surface and return, an onboard computer is able to calculate individual coordinates to an incredibly high density—about one every five millimeters—forming a "point cloud."
CyArk, the organization behind the laser, is a non-profit dedicated to becoming a comprehensive digital archive of the world's ancient sites.
"I would say we're bringing a huge change to both archaeology and general heritage management," CyArk's vice president Elizabeth Lee told Gizmodo. "We like to think about what we're doing—this idea of digital preservation—as kind of a paradigm shift for the entire field."
G/O Media may get a commission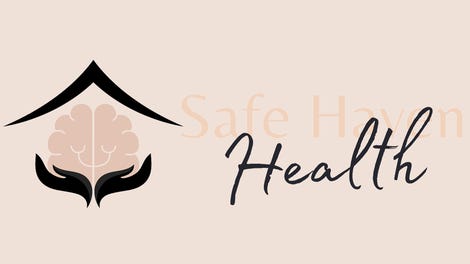 Addiction counseling
Safe Haven Health
A point cloud of Icehouse 2. Ice sheets that built up along the bottom of the adobe structures in the winter would then provide ice through the warmer months.
It's a time-consuming process that can take anywhere from a few days to a full week to complete. "The scanner's only going to capture what it can see," Lee emphasizes. "That's a 360 degree perspective, but it's only from one position. So we may set up 100 to 200 different stations in the course of a project."
These perspectives of Icehouse 2, including its elaborate decorative niches, are screenshots of a 3D Point Cloud, 3D Models and Digital Reconstructions.
In addition to the laser, CyArk's technicians also use traditional, digital, panoramic, and high dynamic range photography. Once all of the data comes back, these separate locations can be linked together into "one explorable scanned world."
A spherical panorama of Icehouse 2.
"Once you have that information you can do all sorts of things with it," Lee says. "You can slice through the building; create a video animation; bring parts of that data into a CAD design program for drawings and manipulations; develop virtual tours; make highly accurate models."
In this way, CyArk offers both an archive of a site in the condition in which it was captured, but also a chance for historians and preservationists to reconstruct what once was. The potential for education, interpretation, and outreach is incredible.
What remains of Icehouse 2 today.
The technology has also made its way into other markets; the ability to catalog a high level of detail quickly has made it useful for everything from police forensics units documenting crime scenes to creating virtual movie sets.
Now, CyArk's primary focus is directed towards documenting sites facing destruction, from earthquakes, floods, and natural disasters, as well as in conflict-heavy zones.
Here are just a few of their more visually stunning efforts.
Bab al-Barqiyya
Be sure to head over to CyArk's site to check out an incredible range of other heritage sites, and stay tuned to Gizmodo later this week for news from CyArk 500.