The iPhone 3G unlock is now available. The unlocking software is called yellowsn0w, runs as an invisible application, and it's very easy to install. Here's how. Updated 3: Now works for me with 0.9.4.
Yellowsn0w, the iPhone 3G unlock, runs as a small command line application that gets installed in any jailbroken iPhone 3G using Installer. It's very easy to install:
• First, update your iPhone 3G to the latest iPhone OS provided by Apple using the latest iTunes.
• Then, use QuickPwn 2.2 to jailbreak and activate your iPhone 3G. If you have Mac OS X 10.5.6 installed, you should follow these instructions before doing it.
G/O Media may get a commission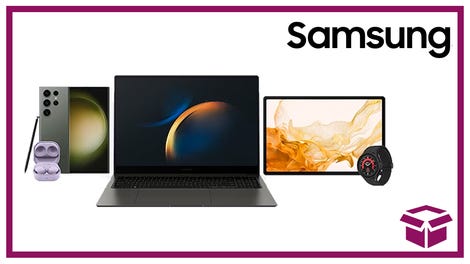 24 hour deals
Discover Samsung - Daily Deal
• Use Installer or Cydia to install yellowsn0w, which is completely free. Here are the addresses you have to use to add yellowsn0w to your installer application:
For Cydia enter: http://apt9.yellowsn0w.com/
For Installer enter: http://i.yellowsn0w.com/
• That's it. There are some special SIM cards that give problems, but f you have a normal SIM card from any non-official carrier, you are fine.
BEWARE: This is a beta application-version 0.9.1- so install at your own risk-I'm installing, it, though. Since it's a daemon which doesn't alter anything permanently, it seems safe. Just proceed with caution and be warned.
Update: I've been trying to get this to run all day. The installation is very easy. Getting it to work right is a completely different matter.
After reboot, the iPhone won't pick my Vodafone carrier (the Vodafone SIM card works fine in an iPhone first generation, unlocked with the old unlock). It will just sit there, idle. Won't give any error, but it won't connect to the carrier network.
My iPhone 3G has the 2.28 baseband, as it should, and has been Quickpwned for the first time to do the unlock. Installer and Cydia are there, working fine. I've carefully followed the instructions in their page-about getting out the SIM card for a minute, then get it back in (and all other possible combinations)-but it just won't fly.
Like they say, this is beta. It won't damage your iPhone-in theory-but it may or may not run. It seems like there are other reports of the same, as well as other people talking about losing the network connection.
Even while this is labeled as a beta, it saddens me that the iPhone Dev Team has embraced the damn beta culture just to make the release on a cute date. It looks like the old days of solid versions are long gone by.
Update 2: There's a poll here with people saying if it works or not. At the time of this writing, these were the stats:
It worked: 23 34.33%
It doesn't work: 44 65.67%
Voters: 67.
Hopefully, a more stable and predictable release will come soon. Until then, I will keep trying. If you have any reports, drop me a line via email.
Update 3: iPhone Dev Team has released version 0.9.4. After some magic moves in the terminal, it worked for me. My iPhone 3G is now working in Spain in the Vodafone network. [IPhone Dev Team]