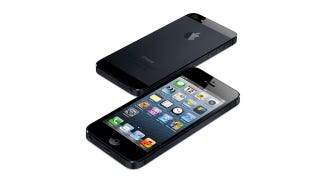 Apple blew through the first batch of iPhone 5s almost as soon as pre-orders started, and the frenzy continued after that. Apple is now saying pre-orders for the new phone reached over 2 million in just the first 24 hours, twice the record set by the iPhone 4S.
Apple's senior VP of Worldwide Marketing put it this way:
iPhone 5 pre-orders have shattered the previous record held by iPhone 4S and the customer response to iPhone 5 has been phenomenal. iPhone 5 is the best iPhone yet, the most beautiful product we've ever made, and we hope customers love it as much as we do.
Incremental upgrade or not, you can't deny one thing: that sucker is flying off the shelves. Break down the numbers, and you'll see that comes out to 1,389 iPhones pre-ordered per minute, 23 per second. If you haven't laid claim to one yet, you might be in for quite the wait. [Apple]