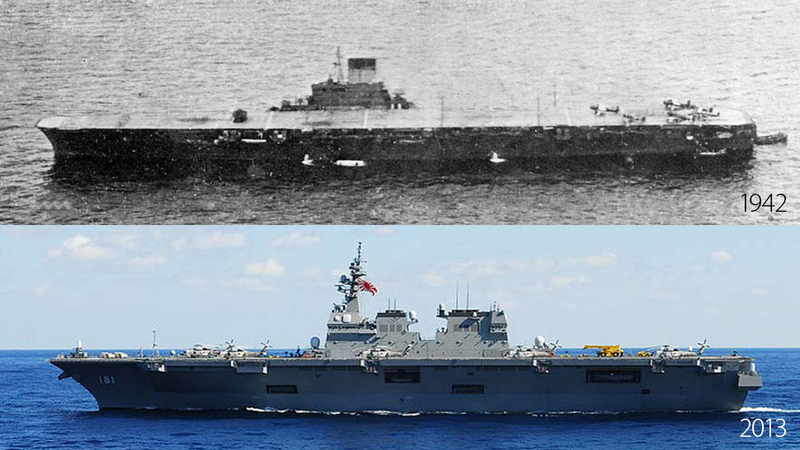 Japan has built yet another aircraft carrier. They say it's a "destroyer" to carry "helicopters" but it's an offensive ship that's clearly against World War II surrender terms. It may not have combat jet catapults (yet!) but who cares when they can use F-35s or perhaps a vertical take-off and landing jet of their own?
Their first carrier was the Hyuga, another 814-foot (250-meter) long beast. The new one is her twin, the Izumo. The ship seems comparable to the 1943 Taihō (Great Phoenix), the first modern and heavily armored carrier deployed by the Imperial Japanese Navy.
It's ironic that they have announced this new ship on August 6, the day Enola Gay dropped the first atomic bomb over Hiroshima. With China deploying their own aircraft carrier for "scientific uses" in the same region, this is going to become quite the weaponized dick waving contest.
Meanwhile, the United States hasn't say anything about it but General MacCarthur and Admiral Nimitz are rolling in their graves.