Bad news for those seeking or offering cheap accommodation over the internet: a New York judge has determined that Airbnb is illegal in the city.
Despite Airbnb's attempts to persuade officials otherwise, the service has been found to violate the illegal hotel law—a statute which stops property owners from renting out their own homes on a temporary basis. The ruling comes out of a case which saw Aribnb host Nigel Warren issued with a $7,000 demand after complaints of building and zoning code issues were made against him. Judge Clive Morrick threw out those latter issues—but decided he should be fined $2,400 for violating the illegal hotel law instead. The judge wrote:
"While breech of the condominium rules is not of itself a ground for sustaining this (notice), respondent was in breach (through Warren's acts) and the existence of the rule against rental for transient, hotel, or motel purposes is evidence that the unit owners were to restrict their use to permanent occupation."
Interestingly, the rulling doesn't make all Airbnb listings illegal—just ones for which a complaint is filed. So, if you're an Airbnb host in New York, it pays to tread carefully from this point forward. [CNET via Fast Company]
Update: Airbnb got in touch with us to give its view on the ruling:
This decision runs contrary to the stated intention and the plain text of New York law, so obviously we are disappointed. But more importantly, this decision makes it even more critical that New York law be clarified to make sure regular New Yorkers can occasionally rent out their own homes. There is universal agreement that occasional hosts like Nigel Warren were not the target of the 2010 law, but that agreement provides little comfort to the handful of people, like Nigel, who find themselves targeted by overzealous enforcement officials. It is time to fix this law and protect hosts who occasionally rent out their own homes. 87 percent of Airbnb hosts in New York list just a home they live in — they are average New Yorkers trying to make ends meet, not illegal hotels that should be subject to the 2010 law.
G/O Media may get a commission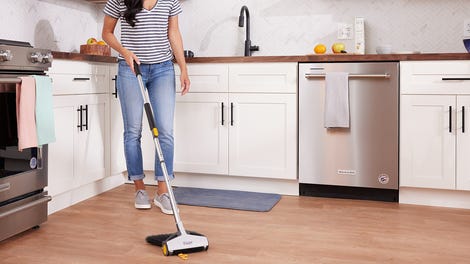 BOGO 50% Off
Flippr - BOGO 50% Off