There are three things you need to know about NBC's new sitcom The Good Place: 1) It has a very complicated premise that's not well explained in the ad campaign. 2) It's very, very funny. 3) It premieres tonight at 10:00 pm ET, and you should absolutely watch it.
Seriously, if you've seen an ad for the show and been unimpressed, I promise The Good Place is so much better than the ads would make you believe. The problem is the show requires a lot of explaining, because there's so much going on. It starts with Eleanor (Kristen Bell) discovering that she died, but that she did enough right in her lifetime that she gets to spend eternity in the Good Place. The Good Place is a series of neighborhoods carefully put together to be the perfect environment for its specific inhabitants. Everyone gets the house of their dreams and a town with exactly the stores they want. Also, they're united with their soulmate.
...except that Eleanor very quickly realizes that there's been a mistake. The things she's told got her there are someone else's achievements. The house isn't her dream house—it's filled with things she doesn't quite like. And her soulmate is Chidi (William Jackson Harper), a literal ethics professor. So Eleanor has to fake belonging to avoid going to the Bad Place.
Got all that? The Good Place might be a perfect example of why there aren't a lot of high concept comedies on TV. It takes up a lot of your half-hour to explain your premise. And if you don't explain it, you risk alienating new viewers.
The good news for The Good Place is that its cast and its jokes more than justify the complicated premise. Kristen Bell imbues her shallow, mean, and desperate character with enough pathos that you actually root for her. Ted Danson plays Michael, the architect of the afterlife, and his kind obliviousness to how humans live and act is equally charming.
G/O Media may get a commission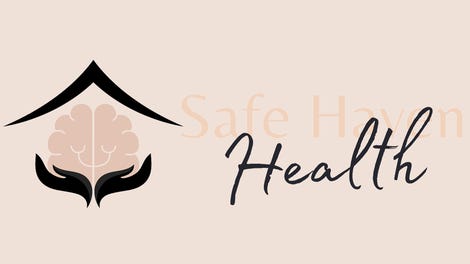 Addiction counseling
Safe Haven Health
Bell and Harper have instant chemistry. He's the straight man to her over-the-top reactions. You get the feeling they'd be reluctant friends in any circumstance, but the heightened one of The Good Place has made them closer, faster. And finally, there's Jameela Jamil as Tahani Al-Jamil. And I might love her. Not the character, who is every rich person with no actual job who devotes herself to "doing good" as noblesse oblige, but the actress, who does it all with such a bright fairness you can see it cracking every time things don't go exactly her way.
Tahani kind of sums up the another appealing part of the show: there's a lot more going on under the surface of everyone than meets the eye. Her presence in the Good Place brings up questions about deeds meaning more than the motives behind them. Because Tahani may have done more good than bad, but she clearly did it for the recognition. Eleanor may have done more bad than good, but her bad was on such a small scale does she really deserve the Bad Place? Chidi only wrote about ethics, never actually did anything. And Michael cares about the neighborhood because it's his masterpiece. There is a lot more going on here than just Eleanor being a fish out of water.
The jokes come thick and fast: The inability to curse. Michael explaining the tragically embarrassing way Eleanor died. Eleanor acting out at the welcome party. Janet (D'Arcy Carden), the summonable assistant who knows exactly what you're asking for when you ask if your search history with her is private. If you can, I highly recommend freeze-framing when Michael shows the things that get you negative or positive points—some of them are very specific and very funny.
It's probably because the premise has so much going on that the show comes right out and tells us Eleanor's character arc: become a better person. Do it, or get found out and end up in the Bad Place. Good thing Chidi's an ethics professor, huh?
There are a few too many elements introduced too soon in the show—god knows we don't need another show with a ton of flashbacks—but it's consistently laugh-out-loud funny in a way that not a lot of shows are right out of the gate. If the actors and or the premise look even mildly interesting to you, definitely watch tonight's premiere—and then be ready for the show to immediately move to its permanent home on Thursdays at 8:30 pm.