Freaks Of The Heartland artist Greg Ruth puts up a new image on his site every Monday, taking us inside his weird consciousness. Portraits of Dune's Leto Atreides II and David Lynch, plus surreal creatures, are flooding the internet.
Ruth did his weekly picture series, the 52 Weeks Project, once before, and this time around it's all portraits. Including some major geek icons. He told Tor.Com:
Well, you know as an artist, you're kind of encouraged to indulge your desires bit more than the rest of the world, but when you make your art your means of paying the bills, that kind of thing doesn't always work out. It's not like I'm suffering tremendously under the yoke of having to draw other people's notions, or that I'm hacking out mindless stuff for a buck-I've been really fortunate to have avoided a good deal of those scenarios, and paint and draw what inspires me, but the demand to make the bills does factor in anyway. 52 Weeks is a response to that. It serves no purpose at all, really, other than to require me to make a drawing that doesn't necessarily have a place to go. Doing this exercise publicly, and even selling the drawings at half their normal rate both forces me to keep up with it, and also to not take it so seriously... which I do for most everything else. They're literally for the fun of it, and it's been really wonderful. But the real surprise has been the down-ballot effect on the other projects. Even those that I truly love doing can get tiring after a while, and you know, I can get lost in the thing and despair a bit. This project just yanks me back up to the surface every week, and recharge. I've actually been far more eager and happy to sit down with the day-today work now because of it. Sort of like having a artistic version of working for thegreg ruth weekend. Plus the responses have been really wonderful and interesting. It's funny what kinds of reactions certain images trigger in people.
Duke Leto Atreides II, "possibly the weirdest of all christ figures in literature."
G/O Media may get a commission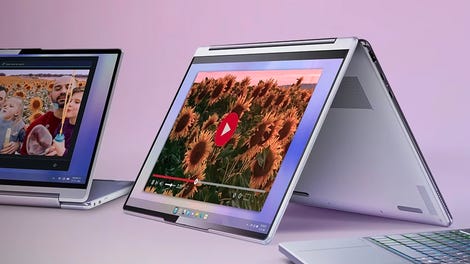 up to 70% off
Lenovo Spring Clearance
H.P. Lovecraft. "If ever there was a man who reacted to his own time while simultaneously seeing far beyond it, Howard Phillips Lovecraft was it."
Inspired by Eraserhead.
David Lynch
Inspired by Octavia Butler
Walt
Frankenstein