For those obsessed with protecting their mobile devices using cases and screen protectors, LG is introducing an even better solution with an update to its portable, 27-inch StanbyME tablet TV that now comes inside its own hard-sided briefcase so it's easier to transport, and harder to break.
Is This the End of Apple's Lightning Cable?
The original LG StanbyME debuted about a month ahead of CES 2022, and featured a similar 27-inch touchscreen running LG's webOS smart TV software (with built-in access to major streaming services) perched atop a tall stand with wheels so it could be easily moved from room to room in a house or office. Its starting price is $900 (listed as 1.17 million South Korean won).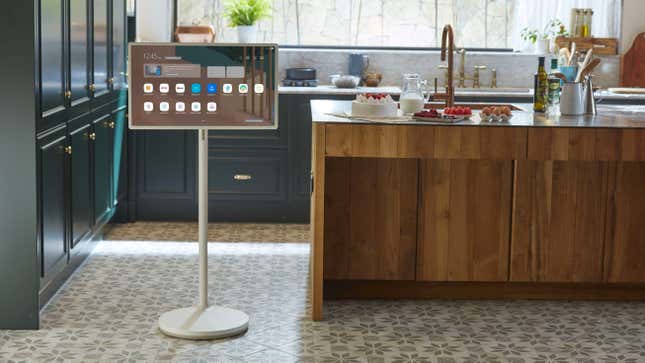 It was an attempt to close the gap between tablets and TVs with enough screen real estate to allow multiple people to watch a video, and a rechargeable battery good for about three hours use, so access to a power outlet wasn't always necessary.

Was the original StanbyME a big success? That's hard to say. It's a strange product. LG is moving ahead with a second version, albeit one that's been completely redesigned to improve the device's portability.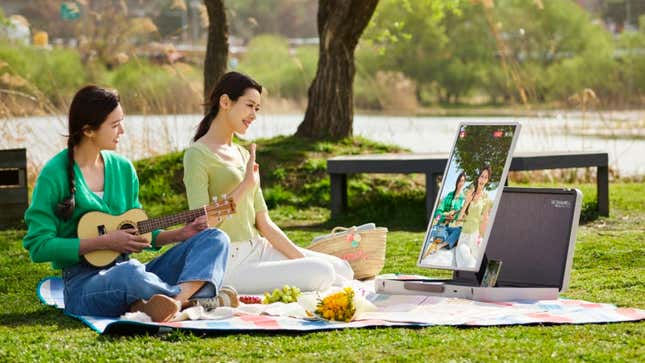 The new LG StanbyME replaces the wheeled base and vertical support of the original with an integrated briefcase-style carrying case and a much shorter articulated arm that can support the same 27-inch, 1080P panel in either landscape or portrait orientations. Battery life is still limited to about three hours of use, and despite seeming like an excellent tool for making remote video calls, the new StanbyME is still lacking a camera, requiring users to use another mobile device like a smartphone to make video calls while mirroring the smaller screen to the larger 27-inch display.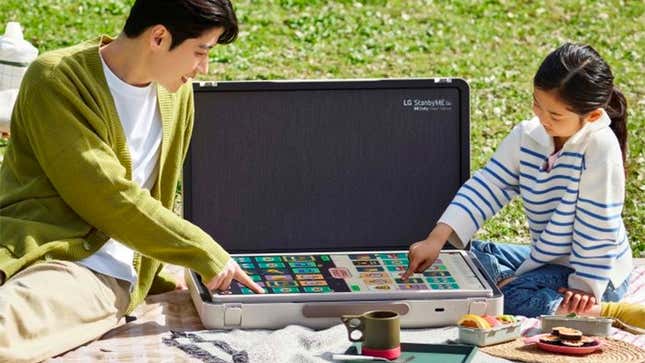 A pair of 20-watt, four channel speakers should provide enough sound to fill a room, and while the new StanbyME's LG webOS interface can be navigated using an included wireless remote or even basic voice commands, its touchscreen capabilities and new design allow the 27-inch screen to be left flat when the case's lid is open and used as a digital game board.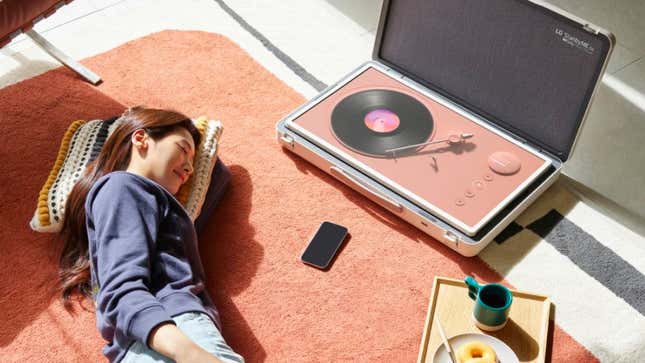 Another example LG provides of why keeping the screen laid flat could be useful shows the StanbyME turned into a digital record player, although it remains to be seen how interactive the virtual turntable actually is. Even if those 20-watt speakers sound great, no one's clamoring for a 27-inch iPod, or record player that can't actually play vinyl.