Logitech may have done some radical rethinking concerning its name recently, but the company is still sticking with what they've done best for the past 34 years—making tech accessories. So it makes sense that the first product to emerge from this rash rebranding is none other than a family of iPad cases.
Note: Logitech flew me to Ireland to check out its design studio and other fun tech stuff (I drop-tested an iPad and destroyed the fuck out of it). They also put some grub and booze in me and also gave me a little notebook. I use it for D&D campaigns now.
Called Blok, the eye-poppingly colorful cases are the first fruit of Logitech's new "Logi" reinvention, which basically applies to all things new and colorful. And Blok definitely fits that description. Like many, many cases before it, Logitech boasts staunch protection with Blok guaranteeing that a six-foot drop directly on concrete won't cause any damage to the precious iPad encased inside. That's a fair enough claim. But those are all just words, until I saw Logitech drop test iPads in front of me again and again and again—all at different orientations—without a scratch, knick, or hairline fracture.
G/O Media may get a commission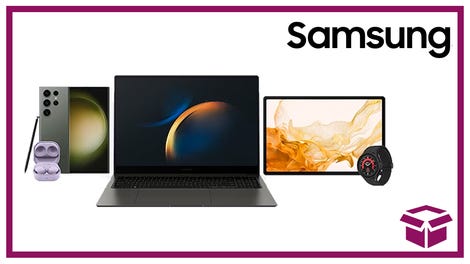 24 hour deals
Discover Samsung - Daily Deal
Top to bottom: shell, folio case, folio w/ keyboard
The case comes in three different types: a protective shell ($40), a folio-like case ($70), and a folio with a keyboard included ($120). Both folio cases also have a built-in hinge that can act as a stand in a 50-degree range. And since keyboards are Logitech's traditional calling card, they apply that same know-how to Blok's keyboard that can be powered for four years off of two coin cell batteries (based on two hours of use per day). Not bad!
As for the cases' construction, there's some good and bad news. For one, when an iPad Air 2 is in the case it like one solid object. It doesn't really feel like an iPad in case so much as a new product with a slightly altered design. But this could be a problem for people who identify with the simple elegance of the iPad, which sort of clashes with this in-your-face color palette. Also, the polycarbonate back, especially on the shell case, feels cheap considering the price you're paying. But really that price pays for incredible attention to protection.
The BLOK case works, in many ways, like the crumple zones in a car. Small rubber structures form ridges around the iPad, and when concrete meets Blok, that rubber expands to fill in the gaps while also cushioning the iPad, slowing acceleration, and preventing damage to your $600+ tablet darling.
As for the overall design of Blok, the color choices are a little out there but fit in Logitech's new approach to making products, as seen in the UE Boom line of Bluetooth speakers. You can even see some of the same design elements down to the volume buttons.
It seems Logitech wants to spread some of the wealth and success from its Boom speakers to other things they make, but unfortunately Blok is just a family of well-made cases that don't really radically reimagine what many cases already offer.
Hopefully future ideas under Logi will be as bold and aggressive as its color choices.