The Federal Trade Commission (FTC) and the state of New York filed a federal lawsuit today over Prevagen, a pill that's supposed to improve memory. The pill is available everywhere from CVS to Amazon and regularly appears in commercials on CNN and Fox News. But the supplement, which is supposed to give consumers a better memory, is bullshit.
"The marketing for Prevagen is a clear-cut fraud, from the label on the bottle to the ads airing across the country," the New York Attorney General Eric Schneiderman said in a statement. "It's particularly unacceptable that this company has targeted vulnerable citizens like seniors in its advertising for a product that costs more than a week's groceries, but provides none of the health benefits that it claims."
Nationally, the price ranges from $24 to as much as $68 for a 30-pill bottle of Prevagen. The active ingredient is a protein derived from jellyfish which is supposed to improve memory. The only problem? The science is bogus, and the makers of Prevagen have nothing to back up their claims.
"As we age, we lose proteins that support our brain," one TV ad explains. "Prevagen supplements these proteins and has been clinically shown to improve memory."
According to the FTC, the makers of Prevagen relied on a single study to back up their bullshit claims. And the study didn't even show that Prevagen improved memory better than a placebo. To make matters worse, the FTC and New York Attorney General allege that the company behind Prevagen was actively targeting seniors who were struggling with deteriorating memory.
"The marketers of Prevagen preyed on the fears of older consumers experiencing age-related memory loss," Jessica Rich, director of the FTC's Bureau of Consumer Protection, said in a statement. "But one critical thing these marketers forgot is that their claims need to be backed up by real scientific evidence."
G/O Media may get a commission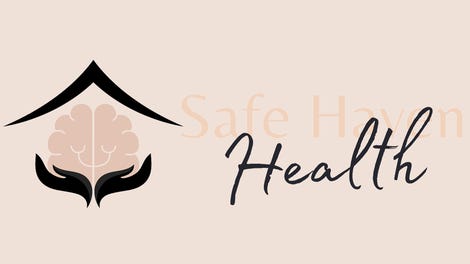 Addiction counseling
Safe Haven Health
Along with suing the makers of Prevagen, Quincy Bioscience, the lawsuit also targets the two co-founders of the company, CEO Michael Beaman and President Mark Underwood. Both have reportedly shown up in infomercials for Prevagen.
I reached out to the makers of Prevagen to see what they have to say for themselves and will update this post if I hear back. Hopefully, they remember to get in touch since their product doesn't work.
Update, 4:06pm: I just got an email from Quincy Biosciences, the makers of Prevagen. I've included the entire thing, because we're not running out of pixels.
But it's certainly noteworthy that the statement leads with the fact that the product hasn't harmed anyone and complain about how many commissioners the FTC is supposed to have rather than leading with "it works and here's why."
We vehemently disagree with these allegations made by only two FTC commissioners. This case is another example of government overreach and regulators extinguishing innovation by imposing arbitrary new rules on small businesses like ours.

Prevagen is safe. Neither the FTC nor the New York Attorney General has alleged that Prevagen can cause or has caused harm to anyone. And hundreds of thousands people tell us it works and improves their lives.

It is unprecedented for a complaint like this to be brought by only two sitting commissioners, let alone two commissioners from the same party. The FTC is supposed to be headed by five Commissioners, representing a diversity of political backgrounds. Chairwoman Ramirez, one of the FTC Commissioners who voted in this matter, has herself acknowledged the benefits of a full, five-member Commission.

Quincy has amassed a large body of evidence that Prevagen improves memory and supports healthy brain function. This evidence includes preclinical rat studies, canine studies, human clinical studies, and, most importantly, randomized, double-blind, placebo-controlled human clinical testing. This type of testing has long been acknowledged by both the FTC and the FDA to be the 'gold standard' for scientific evidence.

The FTC does not allege that Quincy's principal clinical study fails to meet the FTC's and FDA's own definition of 'gold standard,' nor does the FTC allege that the study was poorly designed or inappropriately conducted, or that it failed to rely on scientifically-validated measures.

The sole dispute rests on the interpretation and analysis of the data, with the regulators attempting to hold the company to a standard that is unreasonable, scientifically debatable, and legally invalid. Their experts simply disagree with ours over how to interpret the study results. The FTC should not be the arbiter in matters of scientific debate. We are proud of the work we have done to support Prevagen's effects and believe our large body of evidence clearly satisfies the longstanding standard to support such claims.

The FTC has already brought three similar cases against three other companies in which the Commission tried to impose its own rigid interpretation of a company's scientific evidence to prohibit truthful, non-misleading claims. In each case, the FTC lost. This matter is of keen public interest and the facts of this case underscore the importance of proceeding carefully. There is no reason for a short-staffed and lame-duck FTC to rush this complaint through.

Quincy Bioscience will vigorously defend ourselves. The Americans who rely on Prevagen to improve their lives deserve nothing less.