On Thursday, an estimated thousands of Google employees around the world walked out of their offices to protest the company's mishandling of sexual harassment and assault cases, in what is likely the largest collective demonstration among technology workers.

The walkouts started in Tokyo, with demonstrations also happening at offices in Singapore, Berlin, Zurich, Dublin, London, Canada, and in cities across the U.S. Organizers told Gizmodo on Wednesday that they expected employees from 60 percent of the global offices—Google has more than 70 offices worldwide—to participate in Thursday's walkout.
In New York City, one Google employee, who asked not to be named because they were not authorized to speak to the press, described turnout at the demonstration as "incredible."
"It makes me incredibly proud to go back into the office and see all the empty desks and everyone to show up," they told Gizmodo, adding that "most people" from the New York office showed up.
G/O Media may get a commission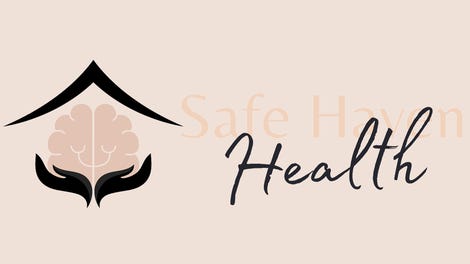 Addiction counseling
Safe Haven Health
Google employees walked out of their offices at 11:10am local time, a reference to the date of the protest: 11/1. At Google's New York protest, employees walked out of the doors at the office on 8th Avenue to a park across the street from the Chelsea High Line, an elevated park built on an old railroad line, which was also flooded with employees and onlookers. Several of the organizers gave speeches to an impassioned crowd, one that twice broke out into chants of "time's up tech," a reference to the Time's Up movement that emerged in Hollywood following the sexual assault allegations against Harvey Weinstein.

"I think it speaks for itself," one Google employee told me, commenting on his sign that read, "$90 million $ = 3,000 years at $15 dollars an hour." The sign is in reference to the astonishing payout Android creator Andy Rubin reportedly received after being ousted from the company following sexual misconduct claims against him. Rubin has since denied any misconduct and described the reported $90 million exit package as "wildly exaggerated." A number of other accused Google executives also reportedly received large sums upon leaving the company or were allowed to remain employed at the technology giant.
"We need to do better and we need to make sure we are holding each other accountable to treating people fairly," the employee added, "regardless of what level someone is at Google."
This sentiment loomed large at the demonstration. Employees held signs that read "TIME'S UP TECH," "WORKER'S RIGHTS ARE WOMEN'S RIGHTS," and "END FORCED ARBITRATION," the latter of which is one of the several demands stated by the walkout's organizers. Mandatory arbitration forces employees to waive their rights to a trial by jury, instead settling disputes behind closed doors—a practice affording companies the ability to keep certain grievances and scandals out of the spotlight. Organizers want the company to make discrimination and harassment cases exempt from this clause.

Other demands included pay equality, a public transparency report on sexual harassment, an improved process for reporting sexual misconduct, giving the chief diversity officer a direct line to the CEO, and an employee representative on the board. "We all agree with the sentiment," a Google employee told Gizmodo, "and we are here in solidarity with our peers."
As the protests in New York wound down, some employees headed back to work while others took the rest of the day off. Meanwhile, the demonstration at Google's offices in California were just beginning to heat up.
Do you have information about the Google walkout, next steps, or how the company mishandled sexual misconduct allegations? You can email me at melanie.ehrenkranz@gizmodo.com. You can also contact us anonymously using SecureDrop.