Getting excited for Mickey Rourke's bondage outfit in Iron Man 2? Let us entertain you while you wait for its unveiling by taking a little trip back to an out-of-control movie called Angel Heart.
Angel Heart is dark urban fantasy at its most chicken-slaughteringly great. A hot, young Mickey Rourke plays detective Harry Angel, hired by a seriously Satanized Robert De Niro to find an elusive figure named Johnny Favourite. The more he hunts for Favourite, the creepier things get. De Niro luridly eats a hard boiled egg in front of him, and then he gets involved with a young voodoo priestess (Lisa Bonet) whose mother liked to drink blood with Favourite.
The movie is basically soaked in terrible stereotypes of everybody, from the "savage voodoo" types to the "ladies who like forced sex" types. Plus De Niro's hair in a bun. And there's a twist ending that is the sort of thing the demon spawn of Fritz Leiber and Philip K. Dick would scribble out in a darkened brothel basement while mainlining bug powder.
I could have shown you so many great scenes in this flick, but I decided what you really needed this weekend was a chance to see the Full Mickey in action with his voodoo lady. First they're just having sex, but then suddenly there's like blood, and scary feet, and scarier candles, and a horrifying washing lady, utterly terrifying elevators, and (gasp) orgies!!! Plus, seriously bad sex with Mickey. Iron Man could never top this.
G/O Media may get a commission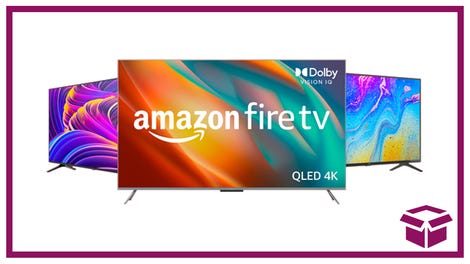 Ooh. stunning.
New Amazon Fire TVs