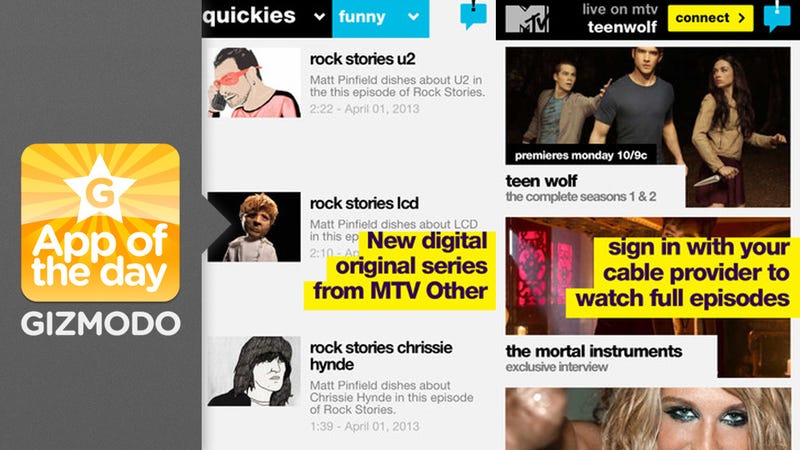 MTV has had something resembling an iOS app before called WatchWith, but their parent company Viacom has given it a total content overhaul and renaming it just plain old MTV. The new, improved, and most importantly on-demand app is stuffed full of content, both new and old.
What does it do?
Lets you finally stream full episode of certain MTV shows in full—assuming you have a participating cable provider that is. But if you subscribe to AT&T U-verse, Time Warner Cable, DirecTV, Cablevision, or Verizon FiOS, you should be just fine. You'll also get access to exclusive on-demand comment, both behind-the-scenes and original, web-only footage.
Why do we like it?
While it is unfortunate that you don't get full episodes of the entire MTV lineup, they more than make up for it by providing on-demand access to old favorites like Daria and Beavis and Butthead. It also functions as a second-screen that gives you access to Facebook Chat and Twitter, which is a nice addition when you want to chat with your friends while watching on your normal, non-mobile television.
MTV, Download this app for: iOS, Free

The Best: Retro (i.e. actually good) MTV shows
The Worst: Cable subscription required