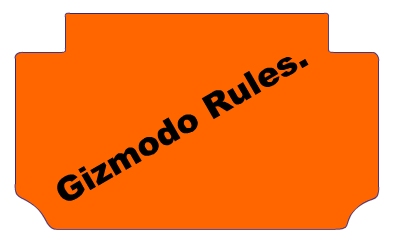 I have mixed feelings about skins. On one hand, the virgin snow white surface of an iPod is one of the few perfect things in this world. On the other, I just NEED to put Hello Kitty on everything I own.
MyTego is a website where you can design a custom skin for any device. Really. I think even Zack Morris could skin his phone here...along his original Gameboy. You can make lame ass versions like the one above, or you can use your own Photoshop mastery. I wouldn't mind a skin for my new DS Lite, which I'm way to dirty to be holding on a normal basis. That would run me $34, with all four basic surface purchasable individually.
Their commercial is kind of funny, both in a funny funny way, and a sad funny way. Hit it after the jump.

That's right. There is a conspiracy afoot between the babes of the world and secret claymation societies to steal your stuff. Now you know. Thanks Jon! MyTego [via gearfuse]