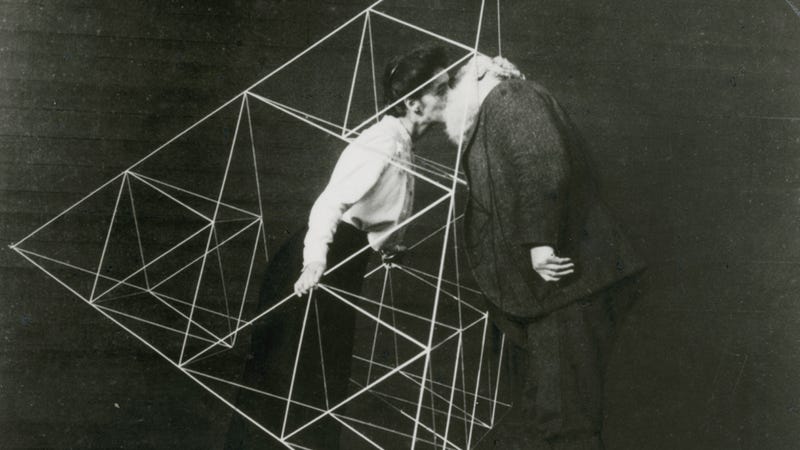 National Geographic has launched a new Tumblr, called Found, which showcases some of the most weird and wonderful shots from the magazine's archive—and it has some amazing photographs online already.
The new Tumblr will be packed with obscure photographs, many of which have never been seen by the public. National Geographic explains:
Found is a curated collection of photography from the National Geographic archives. In honor of our 125th anniversary, we are showcasing photographs that reveal cultures and moments of the past. Many of these photos have never been published and are rarely seen by the public.
Believe it or not, the picture above is of the great Alexander Graham Bell kissing his wife Mabel, within a tetrahedral kite, in 1903. OK, so it's quite eccentric, but it's a nice reminder of the human side of technological pioneers. And below is a cowgirl in El Paso paying to park her pony in 1939. As you do. Check the Tumblr for plenty more of the same. [Found via Verge]
Images by National Geographic