Shea Whigam teases his Joker character. Warner Bros. deals a heavy blow to its Six Billion Dollar Man reboot. Syfy has plans for Killer Klowns from Outer Space and Critters. Plus, new looks at Mary Poppins Returns and Legends of Tomorrow's next episode, and Netflix adds a creepy mermaid show to its roster. Spoilers now!
Joker
In a recent interview with Collider, Shea Whigham revealed he and co-star Bill Camp play Gotham City police detectives.
I'll say this, Bill Camp, from The Night Of, is one of our great actors. He's finally getting his due. He and I play two cops from Gotham P.D., in 1981 when the city was tough. We're investigating something that's just happened, at the start of the piece. We're trying to get to the bottom of it, and it leads to where it leads to. You know, it's rare that I've been on a set where it feels like it crackles. It's pretty amazing…I want to have an experience. I don't call it a job. I don't say that I have a job. I have a gig, or a piece, or a film, or a show, but it's never a job… We're having an experience on Joker.
---
Killer Klowns from Outer Space/Critters
Bloody-Disgusting reports Syfy is now in talks to produce feature films based on the Chiodo brothers' Killer Klowns from Outer Space and Stephen Herek's Critters franchise. It's uncertain whether these new films will be sequels, prequels, remakes or reboots.
G/O Media may get a commission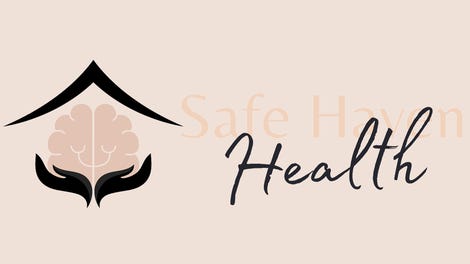 Addiction counseling
Safe Haven Health
---
The Six-Billion Dollar Man
Warner Bros. has entirely removed the film adaptation of the Six-Million Dollar Man from their current release schedule. [THR]
---
Robin Hood
Exclusive photos from Coming Soon reveal just a handful of the film's bizarre costume choices. Head over there to take a look.
---
Mary Poppins Returns
The latest trailer sees Mary Poppins summoning dolphins from a bath tub.
---
The Prodigy
Nicholas McCarthy tries his hand at the evil child genre in the first trailer for The Prodigy, which cribs a famous effect from Mario Bava's final film, Shock.


---
Elseworlds
Set photos of the topsy-turvy world where Oliver Queen is dressed as The Flash, and Barry Allen is dressed as Green Arrow, have surfaced.
Meanwhile, John Wesley Shipp once again dons his costume (or, a recreation of it) from his 1990 TV series in new photos from Grant Gustin and Stephen Amell.
---
Arrow
Oliver joins a prison gang comprised of old enemies in the trailer for next week's "Crossing Lines."
---
Legends of Tomorrow
Elsewhere, the Legends go up against a bloodthirsty fairy godmother in the trailer for next week's episode, "Witch Hunt."
Meanwhile, the tenth episode of season four is titled, "The Getaway," according to Keto Shimizu on Twitter.
---
The Walking Dead
Maggie's only making plans for Negan in a clip from next week's episode, "The Obliged."
---
Tidelands
Finally, Netflix gets in on the killer mermaids in a coastal community trend with a new trailer for the Australian import series, Tidelands.
---
Banner art by Jim Cooke.