The traditional SIM card is dying. The GSMA, which represents carriers and mobile companies around the world, has announced a new eSIM specification for smartwatches, fitness trackers, and tablets, which allows users to remotely activate a SIM embedded in those devices.
The trick will allow users to add mobile devices to a single subscription, in turn allowing them to connect directly to a mobile network. No separate SIM cards, no phone-as-a-middle-man, just an embedded SIM in each device, programmed to connect to a network all by itself.
The specification is backed by manufacturers such as Samsung, LG and Huawei, along with carriers including AT&T, Sprint and Verizon. The GSMA plans to roll out a similar standard for smartphones themselves in June—at which point the SIM cards days could be numbered.
Not that the GSMA sees it that way. It says "the initiative does not aim to replace all SIM cards in the field, but is instead designed to help users connect multiple devices through the same subscription and will help mobile device manufacturers to develop a new range of smaller, lighter mobile-connected devices that are better suited for wearable technology applications."
Which is great! And in fact such devices are already on their way. Samsung has simultaneously announced that its Gear S2 classic 3G will be the first device to support the new specification, available in March. So this isn't technology that's a way off—you might be using it yourself by the middle of the year.
G/O Media may get a commission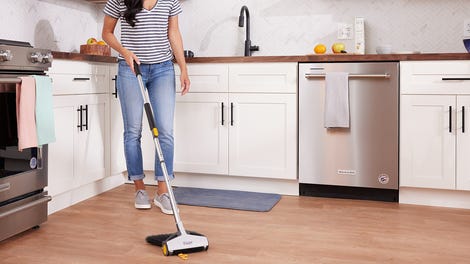 BOGO 50% Off
Flippr - BOGO 50% Off
For what it's worth, it isn't the first example of a programmable SIM card, because there are proprietary version out there already—notably in Apple's iPads. But, as the GSMA notes, this is "the only common, interoperable and global specification that has the backing of the mobile industry."
So long, SIM. It was nice knowing you.
Image: Samsung / Gizmodo