Jake Gyllenhall sets the record straight about all those Batman rumors. Dwayne Johnson promises even more Jumanji and that Doc Savage movie is still on the way. Plus, what's to come on Black Lightning's season finale, and a look at The Walking Dead and Fear the Walking Dead's big crossover. Spoilers, go!
The Batman
Jake Gyllenhall denied the long-running rumors that he's replacing Ben Affleck as Batman in an interview with CNA Lifestyle on Facebook.
Wow, that's a very difficult question. The answer to that question is 'no.'
---
The Joker
In a recent interview with Collider, Joaquin Phoenix stated he isn't intimidated to play The Joker, although is still incredibly vague about the mere existence of the film he's supposedly attached to:
Yeah. I don't know about that movie or character specifically, but I was thinking about it's interesting with comics. We were talking, there's different writers and artists that come on.

It's different than this character from literature being uniquely that. There are different interpretations. It's so interesting; I was just thinking about it today, it seems so unique in some ways to comic books. I think there's probably room for that. Maybe it's like doing a play, like you always hear about people doing something, "You should have seen this actor in this performance," but then other actors do it and it's a different kind of film. I think that genre, comic books, kind of lends itself to having different people play the same character and interpret it in a different way. It's kind of built into the source material in some ways. I think it's cool when people do that.
---
The Predator
According to Keegan-Michael Key, the recent reshoots on The Predator roughly revised "three-quarters of the third act."
We just finished (reshoots) last week, and just about three-quarters of the third act was rewritten. And Shane Black is… he's just a consummate professional, and a consummate writer. He's a wordsmith! It was a really, really exhilarating experience, and I think that he's still one of our most vibrant writers of cinema.
G/O Media may get a commission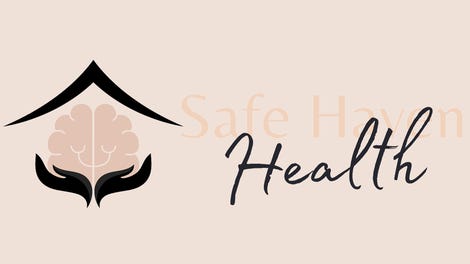 Addiction counseling
Safe Haven Health
---
Atomic Blonde 2
Meanwhile, Charlize Theron promised IndieWire she's "working on a sequel" to Atomic Blonde.
---
Avengers: Infinity War
Avengers: Infinity War has been officially rated PG-13 by the MPAA for "intense sequences of sci-fi violence and action throughout, language, and some crude references." I wonder what that last one could possibly be?
---
Doc Savage
Dwayne Johnson recently gave Collider an update on the long-rumored Doc Savage film.
That project had a few issues, not creative issues but more so business affairs issues — where the project once was, who had rights to it, where we were trying to move it to. There was a lot of that, which we're still kind of working through. At the end of the day, [Shane Black's] such a spectacular writer or director, but whether it's that project or something else, we've made a pact that we're going to work together at some point in our careers.
---
Jumanji 3
Speaking of The Rock, Dwayne Johnson has also confirmed a third Jumanji movie is moving forward in this video posted to the actor's Instagram.


---
Hellboy
Actress Milla Jovovich posted a Mike Mignola-illustrated Hellboy/Blood Queen banner hanging on Wilshire Boulevard to her Instagram account.
---
Titans

Recent set pics have given us our first looks at Beast Boy, Raven, and Starfire.
---
Colony
Peyton List, Graham McTavish, Wayne Brady and Waleed Zuwaiter have joined the cast of season three.
List will play Amy Leonard, "a doctor and member of the San Fernando cell, who embarks on a dangerous journey to deliver valuable secrets to Resistance fighters combating the Occupation", while McTavish has been cast as Andrew MacGregor, "the leader of the most successful Resistance camp in what used to be the western United States." Brady has joined as Everett Kynes, "a highly successful tech entrepreneur who has risen in this new world to become the head of the rebuilt Seattle Colony". Finally, Zuwaiter will play Vincent, "a moral man who finds himself caught in an impossible position while working for a powerful Resistance group."
---
Gotham
Gordon is sent on a wild goose chase in the synopsis for May 3rd's episode, "A Dark Knight: That Old Corpse."
Chaos erupts at the GCPD, sending Gordon on a wild goose chase for the culprit behind the mass takeover. Meanwhile, a friend of Bruce's becomes paranoid, resulting in rash and destructive behavior.
---
Lucifer
The devil himself investigates a dog show in the synopsis for the April 30 episode, "All Hands on Decker."
When Chloe takes some time off, Lucifer is forced to work with Dan on a murder case involving a dog show. Meanwhile, Charlotte and Maze have differing ideas for Chloe's party and after a wild night, Chloe rethinks a life-changing decision.
---
The Last Man on Earth
The survivors decide to leave Zihuatanejo for greener pastures in the synopsis for the season finale—and possibly series finale—of The Last Man on Earth.
After discovering hidden dangers in their mansion, the group decides to part ways with their home in Zihuatanejo and embark on a new destination. However, Tandy has second thoughts about what they may be leaving behind.
---
The Flash
The season finale is titled, "We Are The Flash," according to Spoiler TV.
---
Supergirl
Meanwhile, episodes twenty-one and twenty-two of Supergirl's third season are titled, "Not Kansas" and "Make It Reign," respectively. [Spoiler TV]
---
Black Lightning
Buddy TV has four new photos from the season finale, "Shadow of Death: The Book of War."
And let's not forget the trailer:


---
Supernatural
Sam and Castiel visit Gabriel in a clip from tonight's episode, "Bring 'em Back Alive."
---
The Walking Dead/Fear the Walking Dead
AMC has released a trailer for Sunday's crossover extravaganza.
---
Ash vs the Evil Dead
Finally, Ash devises a desperate plan to save Kelly and Brandy in the trailer for next week's episode, "Rifting Apart."


---
Banner art by Jim Cooke.