Samsung and Google will be announcing Ice Cream Sandwich (Android 4.0) on October 11th. Here's an alleged video of it, from a guy who supposedly got the phone from eBay. The flavor of this ice cream is probably bullshit.
Some serious skepticism is required here. The story goes that some guy bought a Nexus S off of eBay. He received it and the OS looked weird. Whaddayaknow, it's running Ice Cream Sandwich! So he shot a quick video and sent it to Engadget. Then his phone was "remotely locked," presumedly by Google, so he can't shoot any more video, or show it to anyone. Sound pretty far-fetched? No, it sounds astronomically far-fetched. A phone on eBay with a major, unreleased OS on it? Really? If that's true why didn't he try to sell it... y'know... to us?
It's likely that this is a custom ROM that a talented developer built (which is what many in the XDA Developer forums are claiming it to be). We've definitely seen that kind of thing before, where someone builds a custom skin and claims it to be a legit update from Google. That said, as far as fakes go, it's a pretty decent one. It definitely looks like a hybrid between Gingerbread and Honeycomb, which is what Ice Cream Sandwich has been rumored to be. Multitasking certainly looks to be pulled straight of Honeycomb and... no, I'm sorry, I'm not buying this. Just look at this picture.
G/O Media may get a commission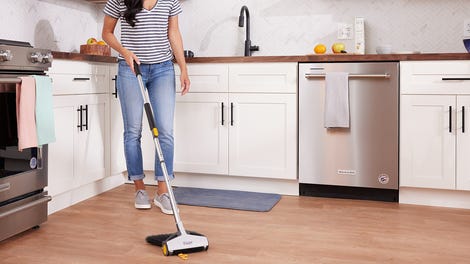 BOGO 50% Off
Flippr - BOGO 50% Off
"Android version: IceCreamSandwich"?? Never, in my two years of using Android have I seen something like that. Android version is always a number. My Droid Bionic says 2.3.4. I'm calling BS. I say this is a custom ROM that someone built. What do you think, internet? [Engadget]
---
You can keep up with Brent Rose, the author of this post, on Google+ or Twitter.