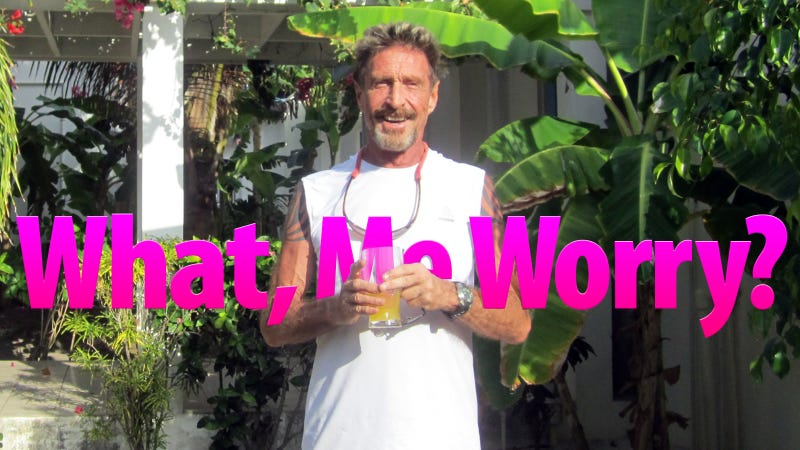 According to John McAfee's official blog, the once anti-virus pioneer has been captured at the border of Belize and Mexico after several weeks on the run from authorities.
The very short posting on McAfee's blog states that the information is as yet unconfirmed, but McAfee has been hotly pursued by authorities in Belize and is wanted for the murder of Gregory Faull. Since then, McAfee has taken part in several crazy interviews and set up his blog with enough pre-written content to last at least a year should he be captured. If the reports are accurate, he's going to start burning through that content right about now. [The Hinterland via AP]
Update: The Mayor of San Pedro denies claims of McAfee's capture.