Starting tomorrow, the Toy Fair 2012 trade show will engulf Midtown Manhattan in a tide of roiling plastic. Points of articulation will blot out the sky, and reality itself will polymorph into one cosmically absurd play set.
Absolutely nowhere will the peals of children's laughter be heard, as anyone under voting age is banned from the convention floor. It is as if 10,000 birthdays for 10,000 poltergeists are happening simultaneously. Your inner child will attempt to extricate itself from your corporeal being, like some heretofore undiscovered intestinal parasite rending viscera and sphincter with primal abandon. It is an intoxicating time to be alive.
Earlier this afternoon, Hasbro opened the doors to their pre-convention fête near Times Square. The toymaker had action figures from their G.I. Joe, Star Wars, Marvel Universe, and Transformers lines on display. And tucked be'twixt your standard coterie of Iron Men, Optimi Prime, and Luke Skywalkers were some endearingly weird playthings.
The toy with the best story behind it was the Blind Master action figure from the G.I. Joe: Retaliation movie line. Hasbro asked Wu-Tang Clan bigwig RZA, who plays the sensei in the movie, what accessories his character should come with. RZA wanted a wide-brimmed hat with blades coming out of it. That's pure Ghost Dog.
G/O Media may get a commission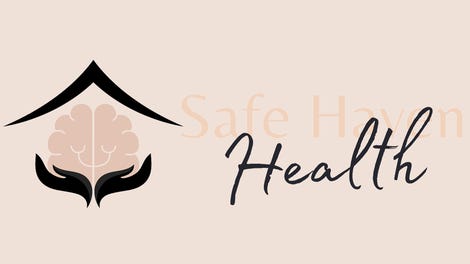 Addiction counseling
Safe Haven Health
On a similar note, Hasbro also revealed that they invented an entirely new martial art for G.I. Joe Retaliation. Called "Battle Kata," this form of self-defense pioneered by Snake Eyes focuses on transforming interlocking guns into katana blades (and vice versa). Will it be as powerful as Gymkata? We will see.
The most impressive Star Wars toy on display was the motorized $140 MTT Vehicle from The Phantom Menace, which comes out Fall 2012 and contains a slew of Battle Droids...
But clearly the most important Star Wars toy there was the rectangular "Jar Jar Binks frozen in Carbonite" action figure. Sadly, this is a San Diego Comic-Con 2012 exclusive.
Another Comic-Con exclusive is the deadly mauve Transformers/G.I. Joe Shockwave H.I.S.S. tank, which includes a Decepticon-allied Destro and B.A.T. [Photos via Action Figure Insider]
Here's a look at The Avengers' Quinjet (March 2012, $30) and three-foot-long S.H.I.E.L.D. Helicarrier (Fall 2012, $70)...
But the Marvel Legends and 3.75" Marvel Universe figures were a treasure trove of awesome weirdos. Along with a 3.75" Puck (who can balance on his hands), a 3.75" Beta Ray Bill, a 3.75" Nighthawk, a 6" Fantomex, a 6" Armin Zola build-a-figure, and a 3.75" Bombastic Bagman variant figure, Marvel will be producing a gosh-darn Death's Head action figure in 2013 (which wasn't on display).
The Amazing Spider-Man provided us with two of the more idiosyncratic toys on display. The remote-control wall-crawling Spider-Man ($50, Fall 2012) boasted a button on his rump...
Whereas this positively unsettling Lizard mask was made to be slipped on mid-coitus to kill the mood. That is, unless reptiloid roleplaying is your cup of tea.