We never really understood what Sam Rockwell really meant when he described his character from Gentleman Broncos as Captain Kangaroo in drag. Now that the new trailer is released, we see his double-sided hero is even crazier than he described.
This is the first look at the fantasy hero Bronco, both played by Sam Rockwell. We're overcome with a depthless love for the surveillance deer and bald foreign heroine. This place is what dreams are made of.
Also special attention needs to be paid to the science fiction writer who steals his pupils' story: Ronald Chevalier played by Flight of The Conchords' Jemaine Clement. After watching a second of Jemaine as Ronald, I can't even see the actor anymore, he's completely transformed.
The premise is pretty straight forward:
Benjamin (Michael Angarano), home-schooled by his eccentric mother (Jennifer Coolidge), is a loveable loner whose passion for writing leads him on an offbeat and hilarious journey as his story first gets ripped off by the legendary fantasy novelist, Ronald Chevalier (Jemaine Clement) and then is adapted into a disastrous movie by the small town's most prolific homespun filmmaker.
G/O Media may get a commission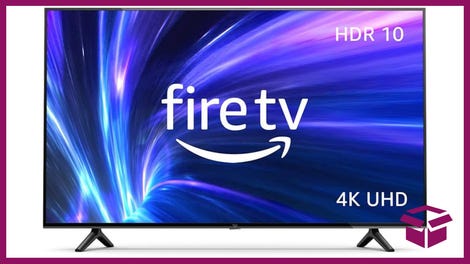 42% Off
Amazon Fire TV 50" 4K Smart TV
But with Napoleon Dynamite's Jared Hess behind it, I'm hoping for a few small surprises and awkward moments.
Also take a peek at one of the Ronald Chevalier Fanfiction videos that are starting to collect online, it gives you an idea of what his "style" is like at least.
[via apple]