Seagate's new Wireless Plus portable harddrive has 1TB—double that of its predecessor, for the same $200 price. It lets you stream to your iPad by creating its own Wi-Fi network. It's very useful—that is, if you have very specific needs.
What Is It?
A 1TB portable drive that streams your music, movies, and photos to your Android or iOS device through a mobile app, no internet connection required. It supports up to three streams at a time and creates its own Wi-Fi network, so it works for regular internet browsing, too.
Who's It For?
People who travel frequently with lots of media, need easy access to a Wi-Fi.
Design
A minimalist, chrome-colored rectangular drive with USB 3.0. It has just a power button on the side and a green light that lets you know it's on and another one that blinks blue when its Wi-Fi is on.
G/O Media may get a commission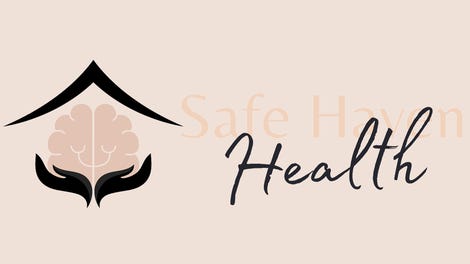 Addiction counseling
Safe Haven Health
Using It
Set up is very simple. First you download the app, and then make sure you can connect your phone or tablet to the drive's network, which shows up in your Wi-Fi settings. Seagate includes a bunch of pre-loaded images and short videos, so you can test Wireless Plus to make sure it's running. Getting your own stuff loaded is as easy as plugging the drive into your computer, and dragging files to the drive. USB 3.0 is insanely fast. It only took a few minutes to load up 10GB worth of movies. A hundred MP3s and a hundred photos took about a minute each.
Moving files from your phone or tablet back to the drive is pretty speedy, too. It took about 10 minutes to copy 900 photos on a camera roll over to Wireless Plus.
Within the app, you'll see your media on a built-in player. Don't want to watch on your mobile device? Wireless Plus is also compatible with Apple TV, and should have Samsung Smart TV support coming later this month.
The Best Part
It creates its own Wi-Fi network that up to 8 devices can connect to at once.
Tragic Flaw
Seagate says Wireless Plus gives you 10 hours of continuous battery life, but streaming "Star Trek" (a two-hour movie), in 1080p to the iPhone, knocked it down by roughly half. If you're using the drive aggressively, expect much less than 10 hours.
This Is Weird...
You can only stream to one device in HD at a time.
Test Notes
Wireless Plus is supposed to give you Wi-Fi for a range of 150 feet, but it's really more like 50 feet.
It's not dual-band—the connection is 2.4GHz.
Sometimes Wireless Plus will arbitrarily kick you off the network, so you have to manually reconnect.
Files aren't auto-sorted.
If a file isn't natively compatible with iOS, it doesn't work with the Seagate app.
You can use the Wireless Plus to backup your computer via USB 3.0, but it's not made for backing up your iPad. Think of it as bonus media storage, not a failsafe.
Should You Buy It?
Do you feel like you need this much space? Wireless Plus is a good product, but it's for people who need more than 64GB of stuff with them all the time. If you're a creative professional—a film editor, an architect, or a designer—or you travel a lot, it's a good product. And being able to use a wi-fi connection without having to purchase a data plan is pretty nice. This isn't an everyone kind of product, but for those who have a need, it's worth it.
• Price: $200
• Capacity: 1TB
• Dimensions: 5 inches x 3.5 inches x 3/4 inch
• Weight: 9 ounces
• Ports: USB 3.0, GoFlex adapter, port for a USB charger
• Gizrank: 3.5 stars
Photos by Michael Hession