Code trickles promised video chat hiding inside iPhone OS 4, raising hopes and inflating sci-fi fantasies. Now code snippets bring us back to earth, that iPhone video calling might be real but only over Wi-Fi.
Here's the code at issue in the iPhone OS 4 Beta 2 SDK:
IMAVCHAT_COULD_NOT_CONNECT_NO_REMOTE_WIFI = "The video call could not connect because a remote Wi-Fi connection could not be established.";
IMAVCHAT_DISCONNECTED_NO_LOCAL_WIFI = "The video call disconnected because the local Wi-Fi connection was lost.";
More evidence, yes, that iPhone video chat will become a reality. But it also says indicates, quite clearly, that video chat might be restricted to Wi-Fi only, at least initially. Which isn't entirely unreasonable, given the massive strain already placed on AT&T's network by our non-video-chatting iPhones, or unexpected, given that simple one-way video apps are required to be gentle on AT&T's network.
On the bright side, more code indicates you'll be able to talk shit to somebody's face after you crash their planes in Flight Control with video chat integration into iPhone 4's GameCenter, making for what's sure to be a heady combination of ChatRoulette and Xbox Live:
IMAVCHAT_ERROR_NO_SUCH_PLAYER_ID = "No Such Player ID";
IMAVCHAT_ERROR_NO_SUCH_ACHIEVEMENT = "No Such Achievement";
IMAVCHAT_ERROR_UNRECOGNIZED_GAME_DESCRIPTION_HEADERS = "Unrecognised Game Descriptor Headers";
IMAVCHAT_ERROR_NO_SUCH_GAME = "No Such Game";
The mind boggles at the thought. [MacRumors]
G/O Media may get a commission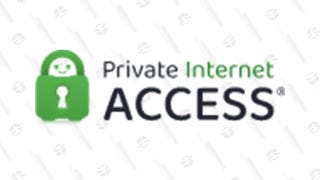 $3 per month
Private Internet Access | 2 Years + 2 Months Subscription