Shot this one simply with an iPhone 4, HDR ON, hence not really much to tell and I'm afraid I don't have the wallpaper one.
Story is I had everything for the perfect burger but the bread as you can see. But I told myself "whatever" let's do it anyway.
Even if I'm not using any fancy equipment or technique, I think this is the perfect definition of food porn: it's greasy, closed up, detailed and doesn't leave anything to the imagination but at the same time it keeps a squalor feeling, mainly because of the bread.
- Edo Lualdi
G/O Media may get a commission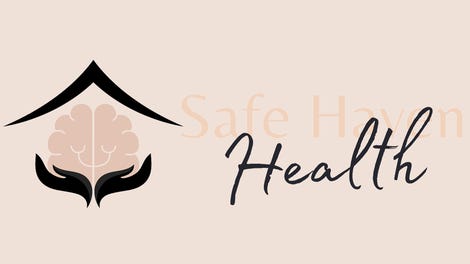 Addiction counseling
Safe Haven Health
Mexican food porn this week, well... I'm not really sure if this is mexican only; those are fish brochetas: wooden stick with charcoaled tomatoes, fish, green and red peppers, tsurimi, chile serrano; all glossed with achiote oil.
Add some odor herbs like tomillo and clavo to the charcoal to add scent to the brocheta without a flavor influence; try this with some really cold coronas and good friends, there you go, free recipe for a good weekend.
- Pancho Mejia
These were the components of my smoothie this morning. Almost all of these are locally grown in New Orleans; peach, plum, figs. The cherries are in season from Washington. And I don't know where the lime is from. I eat mostly fruits and vegetables from the farmers market because it is way cheaper than any grocery store. I got the idea to photograph the fruits when due to the "pornographic" look of a torn open fig. The fruit is drizzled with some simple syrup to add a bit more shine. I tweaked it a tiny bit, boosting saturation and adding a little grain. I cropped it to 8x10 which I due with most of my work because I prefer that format. My gizmodo handle is spectralveil.
Shot with:
Nikon D7000
Nikon Nikkor AF 85mm f/1.8
1/125th Sec at f/5.6, 800 ISO
- Mikolai Altenberg

This pair of fried macaroni and cheese balls was taken with a Canon SX130 on macro setting on Sunday. The balls were part of an appetizer "Pick Two" at the Bleu Monkey Grill in Hot Springs, AR. We'd stopped in at the place to grab a burger but this seemed more inviting. The breadcrumb-egg-and-flour crust concealed a very creamy and mild macaroni and cheese. The balls were served over a Parmesan-tinted marinara with more Parmesan on top. The accompanying appetizer was a set of Avocado rolls, which were wonton skins stuffed with fresh avocado, cilantro and tomato deep fried and served with a sweet cumin sauce. This image was shot with a lens approximately 1.25 inches away from the subject with natural light from a north-facing window only.
- Kat Robinson
Had a great BBQ this weekend. Teriyaki chicken kabobs on the grill, Marley on the stereo.
Camera: Canon T2i
Lens: Tamron 18-270
Aperture: F/7
Focal Length: 238mm
- Rob Hall
My submission is a picture of ceviche - a popular Peruvian dish. I heard about your competition on Friday, and since I was going to visit NYC and wouldn't have much time to prepare an artsy shot, proceeded to take pictures of everything I ate throughout the weekend. I was a Peruvian food virgin until this restaurant, and the ceviche was absolutely mouth-watering.
I used a point and shoot camera: Canon PowerShot SD780, ISO: 100, and used Levels to brighten up the image in Photoshop.
- Erica Zahka
As a last-minute attempt at the challenge I made this for breakfast the morning it was due- sort of a healthier version of eggs benedict, with a slice of grilled tomato instead of ham, yet equally delicious. Taken with a Nikon D3000, with natural morning light at 1/125 exposure, f stop 8 and 200mm focal length.
- Hannah Nofsinger
This was shot using the ProCamera App on an Iphone 4s. That's actually the closest thing to a "camera" I own. Nothing to fancy smancy for this guy. Well, I DID use a cheesy Amazon.com soft-box that I got bundled with two others and a green-screen. As far as scene setup, not much thought went into it. I don't tend to spend too much decision-making on that kind of stuff. I like simple, obvious, bright.
I was originally going to just do a piece of toast and see if you guys would accept that on an "oh, hey, that's almost ironic... or is it?" basis. But instead of being a total asshat, I decided to kick it up a notch. Bam! On went the PB. Bam! On went the honey. Perfection created, I took one-count em-one photo and sent it to you guys.
- Mike Krebsbach
I know that the challenge was to photograph something that looks bloody amazing, but due to my only-now-developing cooking ability and lack of time, I decided to take a different approach to this challenge. I live in the US, where, as we know, a lot of food goes to waste on a daily basis. With the single piece of rice on the plate, I'm trying to communicate the lack of food available in some parts of the world.
Canon 600D (T3i)
Canon 50mm f/1.8 II
ISO 640
f/4.5
1/15 sec.
- Thiago Fernandes
This is my first try at a shooting challenge. I didn't plan much. We had a barbecue this weekend and I took some pictures for the family. I saw the fish on the grill plus the rest of the meat and I figured I might use this for the shooting challenge. I just had my D5100 with a Nikkor 18-105mm lens (1/200, f/5, ISO 400 at 52mm). No lighting, no flash, just pretty lucky with the weather (at least for the first hour of the barbecue). It's not exactly the kind of magazine food porn and it didn't turn out as good as I hoped but I just wanted to finally send something in.
- Mischa Gaeth
I took this picture with a Sony Cybershot TX-10 with the ISO at 125. This was automatically chosen by the camera in "background defocus" mode.
Story:
I took this picture at one of the restaurants overlooking the Grand Canyon. I believe the place was called the Arizona or something to that effect. Right after opening the menu, I knew I had to have their Buffalo Burger. I ordered it, and although the presentation wasn't artsy, I felt it was necessary to take a picture. So there you have it, a half pound of buffalo meat right before it entered my mouth. It was a unique taste, and I look forward to having buffalo again. I recommend it to anyone attending the Park!
- Mathias Schreiner
I happened to have the first BBQ of the summer this weekend and thought "Better bring the camera along and see what happens!". BBQ pictures didn't turn out but dessert was a complete other story! I took a few shots and honestly wasn't happy and just wanted to dig into the pie so just dug in. This one turned out better than I thought although we had a MUCH more delicious looking pie last year, it was a bigger mountain of fruit, yum! =P
Photo had a bit of exposure/brightness/contrast adjustment, added a touch of vignette and reduced blue saturation to take out some blue in highlights on the pie from the tv nearby.
Nikon D3100 w/ 35mm 1.8 DX
F2.5 1/20 ISO400
- Zachary Wong

So I guess this is "morning" food porn?
This chocolate chip muffin beat a cupcake, pulled pork, sushi, corona beer bottle, cake and chocolate covered strawberries.
Canon T2i, 100mm, f/2.8.
- Diego Jimenez
Cevice de Pescado y Camaron, Limon Rotisserie, San Francisco. Nikon D40, 35mm f/1.8 @ 1/100.
- Andy Holton
The quintessential summer food, in my mind, is corn on the cob. I
played around with several different perspectives on corn on the cob,
but the one that seemed most appealing to me is this relatively simple
one. For this shot, I used natural light, from a window camera right,
with some fill provided by a silver cookie sheet, camera left. The
black backdrop is another cookie sheet (black this time). Shot with my
Canon T1i, 1/4 sec at f/7.1, ISO 400, with a 50 mm f/1.4 lens with 12
mm of macro extension tubes added, on a tripod.
- Tim Sackton

My wife and I eat vegan most of the time, but occasionally enjoy great cuts of meat (think Michael Pollen). This was a cheat after a pretty difficult week. A roast beef and provolone sandwich, complete with tomato, romaine lettuce, avocado and a spread of djion mustard, all between a whole grain ciabatta roll. I devoured the sandwich moments after this photo was taken. It was delicious.
I took the photo with my Canon Rebel T2i (50mm, ISO 100, F/22 @ 1/200 seconds) connected by a 3" cord to a 580 ex mounted to sidelight the sandwich with a diffuser between. I tried to fill the shadows as best as possible by using a bathroom mirror as a reflector. The background was a roll of craft paper I stole from my toddler's art supplies. He ate all the chips I had sat aside to accompany the sandwich.
- Austin Dowd
My name is David Bello. To take this picture of a home-made pizza I was forced to use my iPhone since my camera was off for repairs. I really enjoy cooking and photography and when I took my latest creation out of the oven I was instantly inspired to take a birds eye photo. After some tweaking in PS with black and white, mid-tone contrast and HDR toning I think I got the desired surrealistic effect. You can almost see a Moon like surface rather than a mozzarella and prosciutto topping.
- David Bello
The Equipment i used was a Canon EOS Rebel T2i with an 18-55mm Lens. I wanted to take this photo from the angle you might see it as if you were about to eat it. The story: I was sitting at work and i saw that this contest came up and my mind started turning because my 2 passions are food and photography. In my mind i try think what do people like, and so i come to the conclusion of beef and bacon, but who needs the carbs of a bun, haha! I weaved some bacon like a basket and cooked it and used it for the top and bottom in place of the bun. I placed a slice of cheese on it with a bit of ketchup and mustard. Imagine yourself eating it and you will love it as much as i did after this photo was taken.
- Andrew Smith
Canon Rebel XS
55 mm
ISO - 800
f/5.6
When I saw the topic for this week it made me think of silly pictures I took back in High School so of course I made it more into an art project to try and out do my last set like this.
- Gretchen Hargrove
For my first submission to this shooting challeng thing i knew i
wanted to try out my latest hi-tech toy, the Handspring Visor with the
Eyemodule Springboard attachment! I knew from the start that to avoid
my subject looking like a unrecognizable blob i would have to keep the
composition very simple. Another problem was that i was not sure what
the author meant by "food porn." I then made the assumption that he
was referring to pornography which helped me settle on the banana,
which also met my "simple subject" criteria.
- Miles Wales
Shot using a Nikon D90 + 35mm lens + natural light
ISO 200, f1.8, 1/160 sec
This stuffed salmon came packaged/prepared and I just thought it looked amazingly delicious even before it was cooked
- Daniel Chang
I decided to take a macro photo of espresso beans for this challenge. I shot this with my Canon T3i.
Exposure of 1/6
F-2.8
ISO 200
- Tracy Miller
Here's a slightly unwrapped piece of chocolate. Tastes and looks lovely. Used the following advanced techniques: illuminated by window light, macro mode on the camera, a little bit of iPhoto editing and, most important, enjoying the taste of it :)
Shot with:
Panasonic Lumix DMC-FS30
ISO 400
1/125 f/3.9
- Dimitar Batakliev
Shot Details.
Camera: Panasonic DMC-GF3
Lens: Lumix G 14mm Pancake Lens
F-Stop f/2.5
Exposure 1/50
ISO 160
@14mm Focal Length (28mm 35mm equivalent)
Using artificial light, but nothing professional, just a couple of desk lamps in my kitchen. No flash was used. Very little post processing, levels and a minor crop.
In my family, a BLT is the lunch of champions, and the king of the bacon sandwich is the BELT, on fresh "Tiger" Loaf. Seriously crusty stuff. Rather than just doing slices this time, because I was thinking "Food Porn" for the shooting challenge, I thought I would just stuff the entire loaf with the usual fillings, and after the shoot, we finally got our lunch! The ingredients, in case anyone fancies doing a "Man v's Food" with one of these, are as follows: 1x1000g Tiger Loaf, 1xIceberg Lettuce, 10xLarge Free Range eggs (hard boiled), 10xTomatoes and of course, 48 rashers of smoked back bacon. In case you are wondering, it was awesome.
- Andrew Adams
I read your blog entry at work, so I was at it to decide on creating a dish with a Western and Asian influence. I read a lot of online blogs on a summer grilled seafood look and came with this to stack a tilapia fish, squash (yellow and green) and portabella mushroom slices. And the final topping of a Béchamel sauce, in the sauce I swapped in Miso paste instead of cheese. A small piece of cilantro used as a garnish, and a dusting of seaweed powder on the base to wrap in the design on the plate. There was multiple ways I was interested in shooting this piece, one was a side view, but most of the shots that came out was too generic and common one finds on the internet. Even the 45' degree angle top down was too cliche. So I chose a minimalism style shot top down on a white plate.
- Penjo Chhimi
Blueberry Coconut Cupcakes
Canon EOS 5D Mark II
EF 50mm f/1.4 USM
Taken @ f/3.2 ISO 100 1/50
I figured I'd give this whole cupcake thing a shot for the first time. Had some blueberries and coconut on hand, and everything turned out pretty good.
- Courtney Evans
Today's challenge helped me finish out the roll since I was at a loss for
the last couple of snaps. This was taken on my Back Yard grill towards the
end of the day (plenty of golden hour, baby!) on Velva RVP 50 (which
saturated the hell out of the colors) with my new toy, a lensbaby composer
pro. I'm still learning my way around with the lens, so this is a real
experimental shot for me!
- Tony
Was at a restaurant for lunch, and had my gear on me luckily.
Shot by Canon EOS 7D
Lens 10-22mm
Shutter 1/6 @ F4.5
Iso 400
- Navro Betho
Nikon D5100
AFS-NIKKOR 18-55mm lens
ISO 1800
Exposure: 1/30th second at f4.5
My son is visiting for the summer, and we have tried to go to one of my favorite restaurants, Otis Jackson's Soul Dog, several times, and they've been closed. Tonight, we got there in time. They make absurd concoctions combining hot dogs and soul food toppings, and these. Their loaded fries. Topped with chili, mac and cheese, and more cheese, because MORE CHEESE. Quality father and son time.
- Steve Gifford
picture made with a Canon EOS 500D, 50mm ƒ 1.8 lens, exposure time 1/250 with ISO 200.
it's arab bread, wrapped around tomatoes, black olives, fresh goat cheese and home made mint and pine kernel pesto. all the ingredient I bought in a turkish market in Kreuzberg, a known district in Berlin. It was my glorious and mouthwatering late afternoon snack after a terrible working day.
- Giacomo Benecchi
Canon EOS Rebel T2i w/ Nikon AI 50mm f/1.2
Aperture f/1.2
ISO 100
Shutter 1/200th
This is my first entry into one of the shooting challenges, I've been watching them for years thinking I always wanted to enter one, I'm glad I decided on this being my first. Just my luck, reading your post made me very hungry. I went on to Serious Eats trying to find myself something to make when I stumbled upon the Double Double recipe clone from In-In-Out. It sounded too good to resist, so I decided to make it. I added a few extra things to the recipe like guacamole and bacon. Before I digging in, I took it outside to photograph it using the only lighting I had - the sun. I threw it into Photoshop after for some basic adjustments and here we are. Such a tasty burger too, shame it's gone now!
- Ryan Johnston
My first entry in your photo contest, I'm a photography student from Holland and specializing in food-photography.
Not just because I like food but simply because of the sheer posibilities you've got with food.
(and because it doesn't smell as bad or constantly walk away, like little kids)
Anyways This shot was taken om my table top and believe it or not, all is edible (bit crunchy though) and it was just my second food shot I've ever taken.
I made it with my beloved Nikon D700 accompanied by it's 24-70 f2.8 G lens <- really love that combination, just like my wife... But sometimes can't remember in which order.
Nikon D700 24-70mm f2.8 G ED
@ 70 mm - 1/125 sec - f 5.6 - 100 iso
- Theo Koops