We're shorter than most things in our world, natural or manmade. So while it's pretty common to look up, rarely are we looking down. For this week's Shooting Challenge, you're looking down—straight down.
The Challenge
Take a photo from directly above your subject, approaching it at a perfect 90-degree angle. Give us an almost clinical view of anything from above - it can be from the air or just a few feet off the ground - but the perspective's angle should be fixed.
The Technique
It's not easy to be directly over your subject. Unless your a tightrope walker, climbing a building alone can't generate a perfect photograph, unless you want the building in the shot.
Your first response will be to cheat, maybe to tilt your camera 80 degrees and get close to the idea. But really push yourself for the god-like floating view. Consider bridges and sticking your camera out a few feet from yourself...maybe affixed to a rod and set on a timer.
Be careful, of course - especially if you opt to rent a glider. (Note: whoever actually rents a glider this weekend will make it in to our gallery, assuming they took the lens cap off.)
G/O Media may get a commission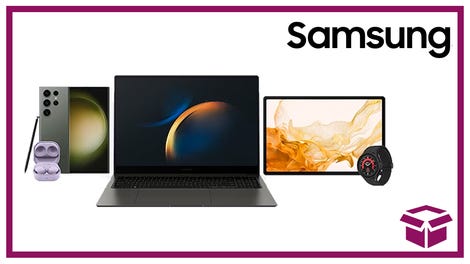 24 hour deals
Discover Samsung - Daily Deal
The Example
Our lead photo is from Kevin on flickr. At first, it's your run-of-the-mill shot down the side of a bridge. But because it's against the water, and because of the nature of the pier...it almost feels like you're standing on the ground viewing a wall, no? The perspective becomes something entirely new.
The Rules
1. Submissions need to be your own.
2. Photos must be taken since this contest was announced (read more on that above).
3. Explain, briefly, the equipment, settings, technique and story behind shot.
4. Email submissions to contests@gizmodo.com, not me.
5. Include 970px wide image (200KB or less) AND a 2560x1600 sized in email. I know that your photo may not fall into those exact high rez dimensions, so whatever native resolution you're using is fine.
6. One submission per person.
7. Use the proper SUBJECT line in your email (more info on that below)
8. You agree to the Standard Contest Rules - though we DO accept non-US resident submissions.
9. If the image contains any material or elements that are not owned by you and/or which are subject to the rights of third parties, and/or if any persons appear in the image, you are responsible for obtaining, prior to submission of the photograph, any and all releases and consents necessary to permit the exhibition and use of the image in the manner set forth in these rules without additional compensation. If any person appearing in any image is under the age of majority in their state/province/territory of residence the signature of a parent or legal guardian is required on each release.
Send your best photo by Monday, June 27th at 8AM Eastern to contests@gizmodo.com with "Above" in the subject line. Save your files as JPGs, and use a FirstnameLastnameAbove.jpg (970px wide) and FirstnameLastnameAboveWallpaper.jpg (2560px wide) naming conventions. Include your shooting summary (camera, lens, ISO, etc) in the body of the email along with a story of the shot in a few sentences. And don't skip this story part because it's often the most enjoyable part for us all beyond the shot itself!
Mark Wilson is the founder of Philanthroper, a daily deal site for nonprofits.