Zoom lenses are the quintessential frenemy of photographers everywhere. They provide great versatility, but not without trade-offs such as weight and aperture size. Sigma's new lens brings zooms where they have rarely ventured before with an unprecedented f/1.8 aperture. The future is bright.
What Is it?
An $800 wide-to-medium angle zoom lens for Canon, Nikon, or Sigma DSLRs with APS-C sized sensors. It has an 18-35mm focal range and an f/1.8 aperture.
Why Does It Matter?
It's got an aperture at f/1.8, a spec previously found only in prime lenses and unusually wide for a zoom. That means the lens is more sensitive to low light than most high-end zooms, which top-out at f/2.8.
G/O Media may get a commission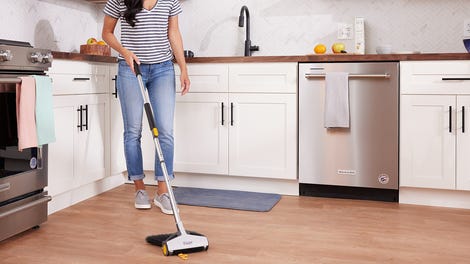 BOGO 50% Off
Flippr - BOGO 50% Off
Design
Sigma did an outstanding job making a sleek, solid-feeling lens with great tactility. It uses a material called Thermally Stable Composite, which has a feel that combines the feel of metal and of plastic, with a nice matte finish. The rubber zoom and focus rings are nice and wide, with great resistance. Even the lens cap is well-designed with a rim that lies flush with the lens, and a pinch fastener that isn't a fuss.
Using It
In the context of zoom lenses, the Sigma 18-35mm is a pleasure to use. It's a tad on the heavy side, and not compact by any means, but it's nothing outlandish if you're used to carrying around zooms.
The comfort of being able to open up that aperture in low light is priceless. The biggest surprise is the performance. You might expect a headline feature like f/1.8 aperture to necessitate certain sacrifices. It doesn't, at least not when it comes to image quality. Yes, when wide open at f/1.8, photos are softer with some vignetting in the corners. But that's the case with almost all wide-aperture lenses. When stopped down, the Sigma is plenty sharp. No, it's not as sharp as a high-end prime, but it's still good. The lens has a minimum focus distance of just under 12 inches, and autofocus is snappy and silent, with no extending barrel.
In an ideal world, this lens would offer a little more scope at the wide end. 18mm is the full-frame equivalent of about 29mm on a 1.6x crop sensor. That's acceptable, but not fantastic if you are going for really wide shots.
The Best Part
You no longer have to sacrifice aperture size when shopping for a zoom lens. If you are a photojournalist, concert, or documentary shooter with a cropped sensor DSLR, this lens is a godsend.
Tragic Flaw
There's no image stabilization. That one feature would have skyrocketed this lens into must-have territory for video shooters especially. It would also meant a much higher price, though.
This Is Weird
We did notice a decent amount of purple fringing around highlights. This is very easily fixed automatically in Lightroom or Photoshop, so we don't consider it a major flaw.
Test Notes
We shot with the lens on a Canon 7D.
We directly compared shots with a Canon 24-105 f/4. In terms of sharpness, the two lenses were nearly identical.
If you are used to a zoom with image stabilization, you might want to bump the shutter speed up on the Sigma a bit more than you are used to in order to prevent shaky images.
Sigma says a Pentax mount version is in the works. We would love to see versions of this lens for mirrorless systems as well, such as an Sony E-mount or micro-four-thirds mount version.
Should You Buy It?
In almost all cases, if you have regular need for a serious zoom lens, then yes. Unless you have a niche concern like image stabilization for video, or need a longer focal range, the Sigma is a great replacement for your current walk-around zoom. The price is an extremely reasonable $800, and there is currently no lens out there quite like it.