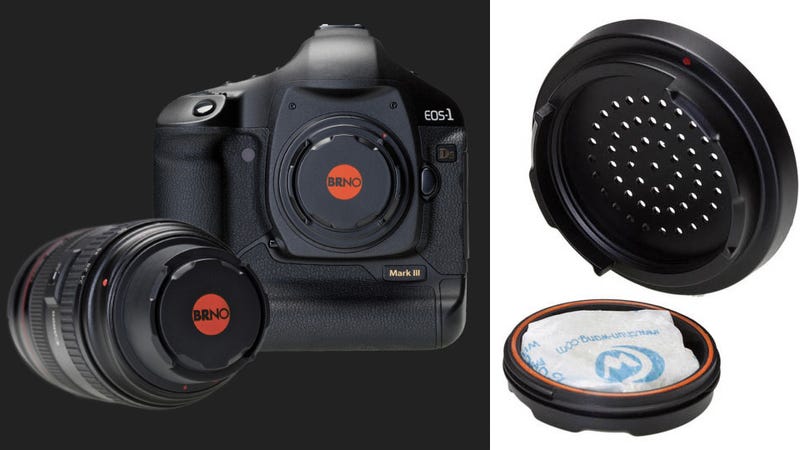 Dust and moisture are the main enemies when it comes to keeping your photography gear in top working condition. That's why everything comes with lens caps, and why you should maybe consider upgrading them all to BRNO's dri+Caps which feature a compartment for a small packet of moisture-trapping silica gel.
Available in $45 lens and body cap sets for both Nikon and Canon cameras, the dri+Caps are sealed with rubber o-rings to keep dust out, and promise to maintain an ideal humidity level of around 35 to 45 percent which prevents the growth of fungus. It makes it easier to transition between environments with varying temperatures without having to acclimatize your gear first.
Replacement silica gel packs will set you back just under a dollar for each one, and they use clever color changing packaging to let you know when it's time to toss the old one and swap in a new.
[BRNO via PetaPixel via PopPhoto via Nikon Rumors]