It's snowing all over the country and ski season in the US is kicking off hard this weekend. Here's my rundown on all major iPhone snow-report apps, and my pick of the worthiest.
Deadly Mississippi Tornado Kills More Than 2 Dozen | Extreme Earth
OnTheSnow's Snow Reports

Using their own dataset, OnTheSnow's $2 app is my app of choice for checking the resort conditions, including time of update, trails and lifts open/total, a direct call number to mountains, weather, new snow depths over the last 3 days and base depth conditions. It looks nice, too. Includes conditions from resorts in EU, South and North America, and allows you to favorite 16 resorts and scroll through them with swipes. [iTunes Link]

Snow Report

G/O Media may get a commission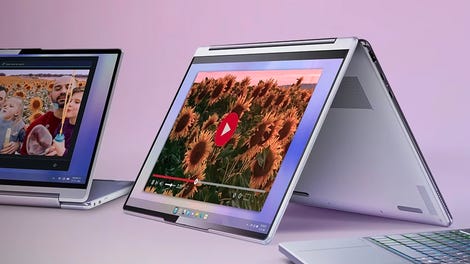 up to 70% off
Lenovo Spring Clearance
The most simple app lets you favorite the same resorts listed in OnTheSnow's app, because it uses their data. The best feature in this no frills app is that it lists all the new snow depth from the last day from all resorts on a single page. You have to click through for surface type, and its $3 so not really recommended. Maybe if it was $.99 or free.
[iTunes Link]

REI Ski and Snowboard Report

I love REI, the outdoor gear co-op, but I hate their iPhone app made by Zumobi. You can only have 3 resorts on tap, it takes awhile to load, and 25% of the space is dedicated to shopping at REI and pushing Zumobi apps, none of which I feel inclined to do when I'm about to hit the slopes. The info is good — it has base and new snow over the last 3 days, lifts (but not run) data, and a link to weather and webcams. Same resort and dataset as OnTheSnow apps. It's worth it only because its free. But I will probably delete it soon because its ugliness offends me. [iTunes Link]

Snocator

It loads slow, but it has a few major things going for it: It is location aware, so can list your nearby resorts instantly, and can use the 3G's gps to pinpoint you on maps of resorts, so you can tell where you are in relation to trails. Clicking through gets you more than just base and new snow and temps: maps, mountain cams, weather, among others. They're building a friend finding feature, soon, too, they say. But a rather ugly app. Only US and Canada support and only 70 resorts are mapped down to the trails. Here's a warning: it costs $2.99, but expires end of the season. F-That! [iTunes Link]

Ski Lodge

OMG so beautiful. All the resorts are listed on one page (which I like) with base, temp, an icon for current weather, new snow over the last one or two days. It's also location aware, and can list your local mountains. Clicking through you get a detailed page with not only photos and websites and an option to view the place in the iPhone map app, but you can download official trail maps! They're highly detailed, so are about a quarter to half a megabyte each, so don't try this on anything but 3G or WiFi. (The good news is they cache for future reference.) But US and Canadian support and only metrics (CM and Centigrade) make it a potential deal buster for me. I also don't know where they're getting their data from. However, if they fix these minor beefs, I'm game. I think they can, so probably best to buy this NOW at $0.99, its current sale price. UPDATE: Settings for metric/standard measurements were in the iPhone system preferences page. Ski Lodge WINS. [iTunes Link]

SnoCountry

Just found this this morning, so I'll just give my brief impressions. Oh, it crashed. And thinks I don't have an internet connection now. Skip. I'll update if I get it working. But you should pass for now on this at 99 cents, or just try the free version which is limited to 2 favorite resorts. [iTunes Link]

We Ski - Ski Reporter

A simple app that uses snocountry's data, and is free. I like how it shows which resorts are open or closed with a green/red icon, but the font for new snow is small and hard to read. But it's free. [iTunes Link]

The Winners
If you've been following along, you probably guessed: Overall I recommend OnTheSnow's app. But if metric measurements don't bother you and you are limiting your skiing to the US and Canada, I'd recommend trying out Ski Lodge, especially at the current sale price.
I'm really looking forward to snowboarding this weekend.