Enough Apple talk! Let's move on to a more tropical fruit. WP7 Mango is coming very soon, and more and more goodies are being revealed. Skype video? Wi-Fi hotspot? Delicious!
Every time another bit of Mango news comes out, I get thatmuch closer to ditching Android. Or at least flirting a little, you know. Keeping it casual. Here's today's goodies:
Treat #1
WP Central just got tipped by reader Justin B. that tucked into is ability to use your phone as a Wi-Fi hotspot. At this point, if your smartphone can't also be a hotspot, you should throw it against a hard surface. I can't overstate how useful of a feature it is, and its addition will make Mango even more competitive with the other biggies when it drops. [WP Central]
G/O Media may get a commission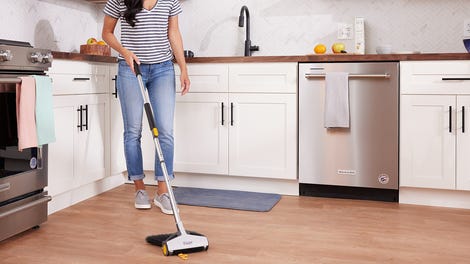 BOGO 50% Off
Flippr - BOGO 50% Off
Treat #2
Microsoft just confirmed at the TechEd event in New Zealand that forthcoming WP7 Mango phones will have front-facing cameras and support video integration through Skype! This isn't too surprising as Microsoft recently bought Skype for a cool $8.5 bil. It's not yet clear whether this will be integrated into Mango at its launch, or if it will come in the form of an app updated later on, but either way it's very good news for video chatters. [Engadget via TechRadar]
So now there's two more reasons to be excited for Mango (like you needed anymore). Rumors have it coming September 1st, but we shall see. All I know is that this fall's smartphone war is going to be very exciting, and very good for consumers.
Image credit: Shutterstock/East
---
You can keep up with Brent Rose, the author of this post, on Google+ or Twitter.