Welcome back to Toy Aisle, io9's weekly reminder to hide your life savings somewhere safe, because there are so many goddamn awesome toys coming out. This week: Hot Toys finally unleashes the Homecoming figure we really want, Overwatch gets an amazing action figure, Anki's adorable robot gets a new coat of paint, and more!
---
Hot Toys' Spider-Man Homecoming Deluxe Figure
The second 12-inch Spider-Man Homecoming figure from Hot Toys finally features Peter Parker in his fancy crime-fighting Underoos courtesy of Tony Stark. In addition to a new masked head sculpt and a new likeness of actor Tom Holland, the sixth-scale figure also comes with four sets of swappable eyes for recreating various expressions, magnetically attachable web-wings, and a bunch of web-slinging parts. The deluxe version also comes with a zip-up hoodie, a high school blazer, and a detailed version of the Vulture's helmet we're going to assume Spidey takes as a souvenir. Spoiler alert? [Hot Toys via Toyark]
---
Mezco One:12 Wonder Woman
G/O Media may get a commission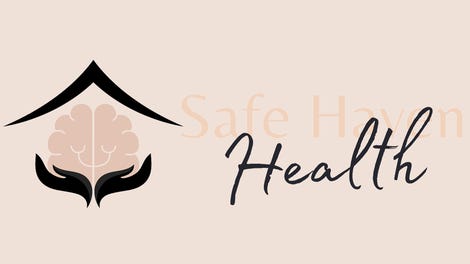 Addiction counseling
Safe Haven Health
Now that Wonder Woman is out, a whole wave of merchandise for DC's legendary Amazon is on the way—and if that pricey Hot Toys figure is a bit out of your range, this version of Diana from Mezco is half the size but less than half the price, while still looking pretty damn good. Complete with her sword, shield, lasso of truth, six interchangeable hands, and even an alternate head of Diana looking like she's just about ready to beat you the hell up, Mezco's latest 1:12 scale figure is expected to be available some time between November 2017 and January 2018 for $80. [Mezco]
---
Transformers: The Last Knight Voyager Class Optimus Prime Figure
Like the original animated series, the (seemingly) endless run of Hollywood's Transformers movies mostly serve as long commercials for a new batch of robot toys. The Last Knight is no different, but this $50 Voyager Class Optimus Prime figure, available initially at Comic-Con 2017, comes with a good reason to try and snatch one up in San Diego.
A limited number of figures will include an authentic piece of truck tire, screen-used in one of the Transformers films, authenticated by truck maker Western Star. Was it specifically used on Optimus Prime? Hasbro's a little vague about that detail, given just how many vehicles are used in each movie.
---
Monty Python-opoly
Even if you don't have room for another box on your board game shelf, it's time to make some. Who needs Scrabble when the umpteenth edition of Monopoly ($45) trades Rich Uncle Pennybags for Monty Python's Flying Circus' 1975 theatrical search for the Holy Grail? The entire Monopoly board and accessories have been given a facelift, with the traditional tokens replaced by the Black Knight, the Holy Grail, the Trojan Rabbit, half a coconut, and the Holy Hand Grenade of Antioch. [ThinkGeek via The Awesomer]
---
Justice League Mattel Figures
The Justice League movie might be months away, but never let that get in the way of hyping up the toyline already. Mattel has taken to the official Justice League website to tease the next wave of figures based on the movie—from 6" scaled Multiverse figures for each member of the League (including Superman, who gets a rough deal compared to the rest of his colleagues in the likeness department), to 3.75" superarticulated figures, and even a new toy version of the Batmobile with lights and sounds. Start preparing your wallets for August, DC fans, there's gonna be a lot of cool stuff to buy. [Join the League]
---
Die Hard: The Official Coloring Book
Yippie ki-yay, mothercrayon. Nearly 30 years after Bruce Willis went from Moonlighting to a bona fide action hero, Die Hard remains a near-perfect film, and an important part of many families' holiday traditions. But with this $13 official Die Hard coloring book, you can enjoy the film all year round through 80 pages of black and white illustrations to color, puzzles, games, quotes from the movie, and the best connect-the-dots you've ever completed. [Firebox via The Green Head]
---
Hot Wheels Wonder Woman Invisible Jet
It's not the first time a toy company has sold an empty package claiming a miniature version of Wonder Woman's invisible jet was inside, but Hot Wheels might be asking too much for its latest version. In addition to sending along receipts proving you've spent $20 on Hot Wheels toys at a Walmart between now and July 15, you'll also need to include $3.50 with your completed order form to cover shipping costs. That's more than a basic Hot Wheels car costs, and at least that gives something more than an empty blister pack to display. [Hot Wheels Collector]
---
Chronicle Collectibles Jurassic Park Raptor Egg Prop Replica
For those who don't remember the Pet Rock fad that swept across the country in 1975, with clever packaging and accessories, an advertising exec found a way to sell 1.5 million rocks to people. Hoping that history will repeat itself, Chronicle Collectibles will now let you pre-order a full-size replica of the Velociraptor eggs seen in the original Jurassic Park. To reiterate, for $200 you can get a prop replica of a prop replica, plus a lovely display stand. [Facebook: Chronicle Collectibles via Toyark]
---
Figma Tracer
Cheers love, the Cavalry's here! Overwatch fans have been waiting since the game came out just over a year ago to get awesome figures of the quirky cast of heroes, scientists, and adventurers of Blizzard's team-based scifi FPS game. Now Goodsmile are threatening to emptier your wallet faster than that lootbox-buying spree you went on during the anniversary event to get that Sentai Genji skin ever did (don't worry, we've all been there). Kicking off the line is a 5.5" recreation of Overwatch's mascot, the chipper, time-hopping Tracer, who comes with her trusty SMGs, three different faceplates for a variety of expressions, a set of hands to recreate her poses from the game, and even a little pulse bomb for Tracer to eventually fling at other figures in the line. Expected to release at the end of the year, Tracer should set you back around $55 if you preorder her from Japan. If you take the easy option and go through Blizzard, it'll be $70. [Blizzard Gear Store]

---
Anki Cozmo Liquid Metal Collector's Edition
Available in the US for the past year now, Anki's Cozmo robot is about as close as you can get to owning one of the droids from Star Wars—despite it being just a few inches tall. The tiny bot is finally ready to visit other countries, rolling out to Canada in July, and then available in the UK, France, Germany, and Nordic countries in September, alongside a new collector's edition version of Cozmo featuring a sleek "liquid metal" finish. If Star Wars' Captain Phasma had a droid sidekick, this is what it would look like. [Anki]